Arrow remains upbeat despite profit fall
Arrow Electronics has reported a 19% drop in its Q3 results, citing a fall in demand for electronic components and higher restructuring charges
Distie giant Arrow Electronics has reported a 19% drop in its third quarter results, citing a fall in demand for electronic components and higher restructuring charges. Despite this, it remains relatively optimistic.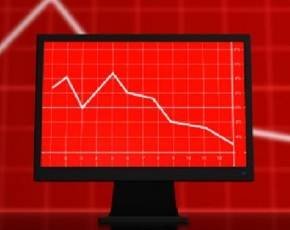 It reported $103.6m (£64.5m) earnings for the three months ended September this year compared to $132.2m for the same period the previous year. Revenue fell 4.3% to $4.96bn from $5.19bn and the company conceded that revenue was relatively flat compared with a year ago.
The fall was attributed to Q3 global component sales of $3.37bn, an 8% drop compared to the previous year. But despite the profit plunge Arrow's results beat analyst expectations and its management team remained relatively upbeat.
Michael Long, chairman, president, and CEO said that despite challenging "global macroeconomic environment," the distributor delivered "strong execution" in line with its expectations.
He added: "Our fundamentals are strong and we continue to focus on operating the business for the long-term health of Arrow."
The company's global enterprise computing solutions (ECS) unit notched up sales of $1.6bn a 3% year-on-year increase and an 11th consecutive quarter of year-on-year growth for the business unit.
On a global basis, year-on-year growth in storage and software was offset by a continued weakness in the server market.
Overall, Arrow's sales reflected the global path of the recession. European sales were down 4%year-on-year as the recession continues to bite. In the Americas sales declined 1% year-on year due to a weaker overall market as well as customer cautiousness.
Yet sales in the Asia Pacific region increased 10% driven by the core business and the company's Taiwanese-based Ultra Source business.