Blue Coat recruitment drive aims to strengthen channel
Security and WAN optimisation specialist Blue Coat has embarked on a recruitment drive to ramp up a greater push across EMEA
Security and WAN optimisation specialist Blue Coat has embarked on a recruitment drive to ramp up a greater push across EMEA.
The spate of new appointments follows the increase of bring your device initiatives, cloud based applications and social networking into organisations which threaten security.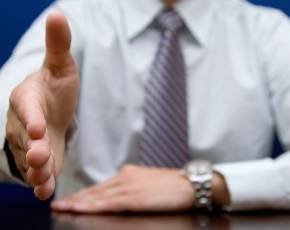 Mark Tickle, formerly the managing director of Webroot, joins the company as the regional business and sales director for the UK.
Pat Dunne, who has held previous positions with Websense, Sun Microsystems, Trend Micro among others, has taken up the position of channel director EMEA charged with ensuring tight engagement between Blue Coat sales and channel partners. Further, Shirley O'Sullivan has been appointed as vice president of marketing for EMEA.
Tickle is expected to lead sales growth while Dunne will drive the channel programme for the UK and EMEA. O'Sullivan is responsible for working with field and channel partners to drive alignment and execution of go-to-market strategy across the region.
O'Sullivan said that emerging technologies were fundamentally changing how businesses need to secure their networks. The recruitment drive aims to address these issues by growing sales and strengthening channel relationships.
The company offers products that provide the same policy and protection infrastructure across on-premise appliances, virtual appliances and cloud applications.
Its most recent Malnet Report indicates a rise in the organisation and scope of networks devoted to malicious attacks. In early October the company released its a report, saying that it had identified 1500 malnets, a 200 percent increase compared to 12 months ago.