MicroScope's top stories, week ending 26 October 2012
Our regular look back at the most popular ICT channel news stories from the past week
Google puts positive spin on weak results
Google's quarterly results disappointed analysts who marked the stock down, which in turn led to a huge sell off and temporary suspension of trading in its shares after the value plunged by almost 10%.
However, Larry Page, the company's CEO, unsurprisingly put a positive spin on the figures and said the company has 'enormous opportunities' for growth and the quarter had been strong.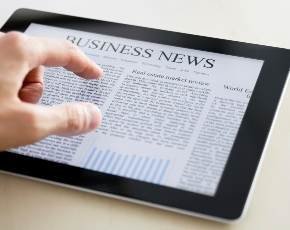 For the quarter ended September 2012, the online behemoth, chalked up revenues of $14.10 bn a 45% increase on the same period the previous year.
However, when fees were paid to its advertising partners revenue stood at $11.33bn. Analysts expected this figure to be $11.86bn. The difference led to a panicked sell-off before trading was temporarily suspended.
The Business Software Alliance (BSA) changed its name earlier this month to reflect the fact that its members are no longer simply selling into business customers.
From now on stories about companies being caught and settling out of court for illegal use of applications will be coming from the Software Alliance.
"We started 24 years ago as the Business Software Alliance because the industry's biggest focus in the early days was on providing tools for enterprise. Today, we are simply The Software Alliance, because the benefits of software innovation extend into every aspect of modern life," said BSA president and CEO Robert Holleyman.
Surface already ticking corporate boxes
Microsoft's Surface tablet looks like it has a good chance to get adopted in the corporate world because of the comfort users have with Windows.
The tablet will run the next OS Windows 8 and is Microsoft's major foray into the hardware market but according to SecureData there is going to be a fairly warm reception for the product in the business world.
BT iNet, the network services arm of BT, has embarked on a recruitment drive to bolster it's sales of cloud technologies to customers. The move is tacit admission that many customer's find cloud technologies complex and confusing.
The organisation aims to recruit a further 50 people into its converged infrastructure practice in the coming 18 months and will boost its total headcount by approximately 17 percent. The new roles will be largely in sales and engineering.
Towards the start of October cloud specialist Ancoris acquired Google premier enterprise partner Cloud Skills, which specialises in providing e-learning and training services to support the products offered by the search engine giant.
The combined force will deliver support for not just Google apps but also a host of other platforms including Microsoft Exchange, Lotus Domino and Novell Groupwise.
Trustmarque signs up Comms-care to polish services delivery
VAR heavyweight Trustmarque has inked a new deal with channel support services specialist Comms-care to accelerate its hardware services route-to-market and enhance other areas of its advanced technology services proposition.
Apple will turbocharge seven inch tablet market with iPad mini
The decision by Apple to launch an iPad mini, a seven inch format tablet, should 'turbocharge' the market for that sized product, say analysts.
Tech Data SDG purchase waved through
Tech Data's £219m September acquisition of SCH distribution unit SDG – as previously revealed on MicroScope.co.uk – has been approved by the European Commission (EC) under the EU Merger Regulations.
VMware profits dip as expenses rack up
Although it booked growth across the board in licence and services revenues, VMware's profits failed to keep pace with the runaway growth in virtualisation and cloud infrastructure during the third quarter, dipping 12% year-on-year to $157m (£97.9m).
PC market suffers Q3 pre-Windows 8 dip
The PC market in Europe continues to remain in the doldrums with the third quarter carrying on a trend with a 7.7% year-on-year decline as the econbomic fragility keeps taking its toll.