Government launches next phase of G-Cloud project
The second phase of the G-Cloud project has gone live with hundreds of new suppliers, including a substantial number of resellers, named to the public sector cloud buying programme
The second phase of the G-Cloud project has gone live with hundreds of new suppliers, including a substantial number of resellers, named to the public sector cloud buying programme.
The new list includes upwards of 450 firms – out of well over 600 expressions of interest – with the Government boasting that 75% of suppliers named to the framework are SMEs.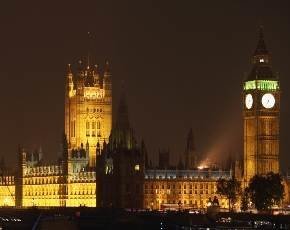 Programme director Denise McDonagh said this was a positive sign that Westminster was reducing its dependence on a small number of large IT suppliers.
"It also demonstrates growing support for the G-Cloud concept. We are creating a truly competitive and diverse marketplace that encourages service providers to improve the quality and value of the solutions they offer, reducing the cost to taxpayers and suppliers," she explained.
Cabinet Office minister Francis Maude added: "The government is committed to supporting economic growth [and] part of this is about levelling the playing field for small and medium-sized firms by making it simpler, quicker and cheaper for them to compete for Government business."
With the launch of the second phase it is now thought there are upwards of 3,000 distinct services available to the public sector through the government's CloudStore on a 12 month framework, with scope for individual contracts of two years.
New services offered today include accessibility tools, end-user device services, agile tools, anti-spam and Captcha, gamification, learning management and simulation and training.
Among the channel firms to successfully make it through the vetting process are names such as 2e2, ANS, Bytes, Computacenter, Insight, Kelway, Softcat and Trustmarque. A full list can be downloaded from the G-Cloud website.
Hosting specialist Memset – which was selected on Lots 1 and 2 of the framework and claims to be the only UK hosting company holding IL2 Pan Government Accreditation in the CloudStore – said it was planning to bolster its offering in the second phase.
MD Kate Craig-Wood said she was "encouraged" by the transactions that had already been completed.
"With a surge in supplier numbers the accreditation will be more important than ever as we try to stand out from the crowd, with more flexible and agile solutions for the public sector," she said.
The firm has already secured contracts with the Department for Work and Pensions and Estyn, the office of Her Majesty's Inspectorate for Education and Training in Wales.
The government claims that 99 purchases have been made to date through the CloudStore, totaling around £2.2m, with 70% of the spend directed through SME providers.
---
Image credit: David McCardle