Mayflex adds infrastructure sales boss
Infrastructure, cabling and security distie Mayflex has appointed former NG Bailey sales manager Jeff Wakeling to head up its field-based infrastructure sales specialists
Infrastructure, cabling and security distie Mayflex has appointed former NG Bailey sales manager Jeff Wakeling to head up its field-based infrastructure sales specialists in the south of the country.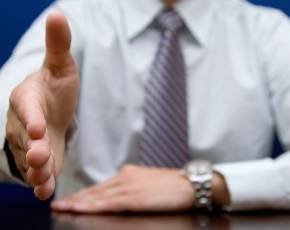 Wakeling has been with NG Bailey's IT services unit for the past eight years, most recently as head of structured cabling sales.
Mayflex sales director Mark Simmons said that the firm's sales of infrastructure solutions, including copper, fibre, test equipment and cabinets was seeing steady growth, and its new appointment would help accelerate that.
"We've spent a number of months finding the right person to fir our business," said Simmons.
"With his proven track record of driving rapid sales growth across cabling projects of all types and sizes [and] the positioning of converged IP solution sales, he will complement the existing skills and strengths of our sales management teams," he added.
Wakeling said: "Having been a customer of Mayflex for many years I'm fully aware of the key strengths of the company and I'm excited to join at a time of growth within the business."
Read more on Network Infrastructure Solutions and Services