Promethean World revenues dip as education cuts bite
The financial year at interactive whiteboard specialist Promethean World continues to struggle with revenues again dropping in Q3 after a poor first half of the year
Interactive whiteboard specialist Promethean has reported disappointing results for its third quarter compounding a fiscal year that has so far been one of declining revenues.
The company was one of the first to gain a stock market listing two years ago after the worst of the recession and as a result has possibly unfairly been seen as a barometer of how the tech sector is fairing.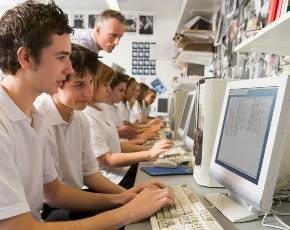 Since announcing poor Q1 and Q2 results the CEO Jean-Yves Charlier opted to leave the firm this month handing over the reigns to Jim Marshall, who had been running the US operation.
The latest communication from the firm indicated that the fiscal year could well be down with a warning that the problems in its key markets in the UK and US continuing to rumble on as school budgets are tightened.
Third quarter was down by 41.2% at £40m and for the year-to-date revenues have reached £123.2m a 30% decrease on the same period last year.
The ongoing budgetary issues in the firm's key education market were blamed with a warning that those market conditions are set to remain for while longer.