MicroScope's top stories, week ending 21 September 2012
Our regular look back at the most read stories from the past week on MicroScope.co.uk
Microsoft reveals factory-installed malware scam
Cyber-criminals have again shocked the industry with the lengths to which they will go to ensure that they can infect PCs with malware after it was discovered products were coming out of the factory already infected.
Microsoft was alerted to the problem after a user bought a notebook produced at a plant in Shenzen, China which was found to have a virus lurking on the hard drive that was triggered when the PC was first booted up.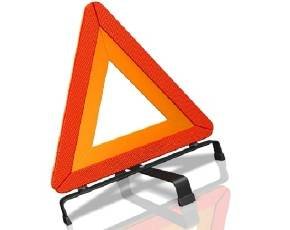 The laptop had been bought by a researcher working for the vendor who has been on the look out for counterfeit software.
One of the viruses discovered, Nitol, is used to steal personal details that can be used as part of attempts to get access to bank accounts.
Microsoft revealed the extent of the problem in a report that showed that when it bought 20 PCs, 10 notebooks and 10 dekstops, from different cities in China four of them came with malware already on the hard drive.
Redstone absorbs Maxima remnants in £13.8m deal
Networking and IT solutions integrator Redstone has opened its wallet to pick up the remaining assets of sunken rival Maxima in a deal that values the firm, at £13.8m, including net debt.
Maxima was holed below the waterline in 2011 following a rough couple of years, and Redstone plans to use the acquisition to speed its transition to a "leading provider of network-based end-to-end managed services and technology and infrastructure solutions". It hopes to eke out about £2.3m in material cost savings after the deal closes.
Redstone was candid in its assessment of where savings could be made, saying it will likely strip out a good number of duplicated roles and would close some offices. It also said it would look to consolidate Maxima's six datacentre locations.
Cloud growth a wake-up call for the channel
The channel faces losing out on cloud revenues unless it starts to make moves to ensure it has the ability to sell hosted applications and services as evidence mounts that the market is steadily growing.
Despite Gartner placing cloud in the trough of disillusionment during the summer the latest research from the Cloud Industry Forum, released last week, indicated that in the last nine months, customers have started to adopt the technology in ever greater numbers.
Portal, m-hance among channel firms in 2012 Tech Track 100
IBM specialist Portal and Microsoft partner m-hance are among a host of channel players named to the twelfth edition of the annual Sunday Times Hiscox Tech Track 100 league table.
Portal has entered the list for the first time in 96th place, while m-hance, which was only formed last November, came in at number 80.
"This ... lays the foundations to take us onto the next level. For us that is very much about moving into a strategic role as a support partner."

Richard Eglon, Comms-care
Comms-care adds new teams to meet services demand
Ahead of its 10th anniversary celebrations in November this year, channel-focused services and support provider Comms-care has embarked on a major recruitment drive to ensure it can meet growth in demand for services from the channel, and position itself to exploit the changing market landscape in the future.
"This is probably the largest push we've made, and it lays the foundations to take us onto the next level," said marketing director Richard Eglon. "For us that is very much about moving into a strategic role as a support partner."
K3 takes down 'for sale' signs
Having taken itself off the market and put the for sale signs back in the cupboard business intelligence specialist K3 Business Technology Group has set out its plans for an independent future.
Cloud adoption speeding up, reports CIF
The rate of cloud adoption is speeding up with customers across all verticals signing up for the hosted option using a wide range of applications.
HP to re-enter tablet market, targeting enterprise space
Just a year after it killed off its TouchPad tablet product Hewlett-Packard has revealed plans to re-enter the fray with an enterprise product.
Mozy looks for SME growth with Arrow ECS
Online storage specialist Mozy has expanded its relationship with Arrow ECS handing the distributor the job of targeting the small and mid-sized customer segment.
Datacentre complexity a growing problem
Resellers could have a major role to play in helping users simplify data centres as more customers tale steps to improve the efficiency of their infrastructure, says Symantec.
Read more on Antivirus Solutions and Services