Mozy looks for SME growth with Arrow ECS
Online storage specialist Mozy has expanded on its relationship with Arrow ECS getting the distributor to grow its share in the SME market
Online storage specialist Mozy has expanded its relationship with Arrow ECS handing the distributor the job of targeting the small and mid-sized customer segment.
The distributor already handles Mozy in its position as a EMC Velocity solution provider but that is aimed at the corporate and enterprise sector and the change of relationship will now see it go much more for the SME area.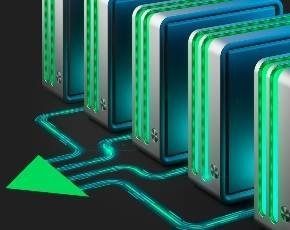 Mozy is carving out a market as an online provider of data storage and backup services and those features will now be added to the ArrowSphere cloud platform, which offers resellers a chance to build a range of hosted solutions.
Arrow ECS will start selling Mozy in the UK but over the next few weeks will roll it out across several countries in Europe including Denmark, France, Spain and Germany.
"Mozy and Arrow enjoy a fruitful relationship for corporate sales through the EMC Velocity Program. We believe we can build on this through our expanded distribution relationship to bring benefits not only to value-added resellers, but also to their respective end-user customers as well," said Simon Kingston, head of global partnerships at Mozy.
In response, Julien Peronneau, vice president of services and business transformation for the EMEA region of Arrow ECS, said that not only were customers starting to understand the benefits of the cloud but storage was also an issue every size of company had to grapple with.
"With the explosion of valuable business data being created every day, data access and backup is the ideal cloud service for resellers to help their business customers start the journey to the cloud," he said.
Read more on Data Protection and Data Backup Services