Colt's Andrew Gray jumps ship to ShoreTel
Colt Technology Services Northern Europe marketing director Andrew Gray is crossing the fence to take up the vacant post of EMEA marketing director at unified communications vendor ShoreTel
Colt Technology Services Northern Europe marketing director Andrew Gray is crossing the fence to take up the vacant post of EMEA marketing director at unified communications vendor ShoreTel.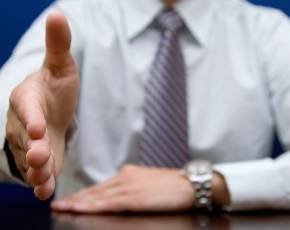 A key hire for the company, Gray's appointment completes the refreshment of ShoreTel's senior management team, and according to EMEA MD Adrian Hipkiss, he will be central in determining not just how ShoreTel communicates and engages with its partners and customers, but in how it "delights" them as well.
The firm is planning a major portfolio refresh encompassing a number of new product releases in the coming months, which will be high on Gray's agenda, said ShoreTel.
"As a well-known face in our industry I am looking forward to working with Andrew to fulfil the potential of the ShoreTel business in Europe," said Hipkiss.
Added Gray: "I have watched ShoreTel flourish over the past decade and am looking forward to joining the new management team in EMEA at an exciting time. [Its] ecosystem of partners, team of industry experts and industry-leading customer satisfaction are just some of the reasons I am thrilled to be a part of the story."
Gray replaces outgoing incumbent Tom Perry, who is heading to Huawei after four years in the post.