DESlock appointment nucleus of new partner programme
Data encryption solutions vendor DESlock has hired former ESET man Kevin Percy as its new channel manager, forming the nucleus of the recently-established firm's UK channel
Data encryption solutions vendor DESlock has hired former ESET man Kevin Percy as its new channel manager, forming the nucleus of the recently-established firm's UK channel.
Although the firm's flagship Deslock+ product has been around for six years now – initially as an in-house product with no commercial application – it was only in April 2012 that DESlock launched into the UK after raising £500,000 in growth capital and breaking away from its parent, Data Encryption Systems Ltd.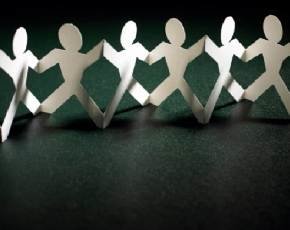 The new company, which has so far been run on a shoestring budget by MD David Tomlinson, now wants to formalise its relationships with the reseller community.
Tomlinson told MicroScope that so far the firm had been working with a small number of partners – and occasionally with disties Sigma and CMI Labs – but without any real plan of action.
It will now be largely phasing out its embryonic distribution relationships in favour of a direct relationship with a small number of resellers.
"What has become apparent is that data encryption is a very technical sale and hard to disengage from if you get it wrong," said Tomlinson. "We are very technically focused and can help the channel in that."
By working direct with its partners and backing them up with formal product demonstrations in front of potential customers, Tomlinson said DESlock believed it had a much better chance of winning deals over its rivals.
Percy – who besides extensive experience in security sales with ESET also holds a diploma in pop music – will be charged with growing the firm's partner base as well as managing its new deal registration programme, which will give partners buying direct an additional 10% rebate on closed business, on top of up to 30% on new business.
Other standard partner programme features, such as marketing collateral, were still in the planning stages, added Tomlinson.
---
Image credit: Creatas