MicroScope's top stories, week ending 14 September 2012
Our regular rundown of the most read stories of the past week on MicroScope.co.uk
Getronics treats itself with €10m investment
Aurelius, the German backer of services player Getronics, is to plough €10m (£8m) into the business to smooth its internal processes and help it better address its customers' needs.
The money will be spent in three areas, the implementation of an internal private cloud infrastructure across the entire group, easing workflow processes; the launch of an internal BYOD capability for Getronics employees, and an extension to its outward-facing cloud portfolio.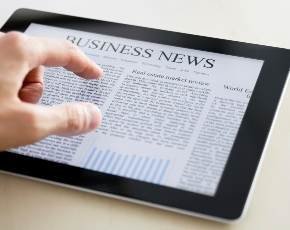 According to Getronics the third slice of investment will provide its clients with a true end-to-end managed services proposition, including hosted applications, online workspaces and provisioning of standard IT services.
Phoenix finds £14m black hole in Servo accounts
Still making the news, Phoenix IT was left reeling earlier this month after it revealed it had uncovered evidence of a deliberate accounts misstatement at its midmarket managed services business Servo. An unnamed manager at Servo's Leeds site was suspended pending an operational and business review of the areas impacted.
The firm admitted that certain control processes within Servo's finance function were "repeatedly and deliberately circumvented".
EMC UK boss vows to boost channel sales
EMC last week set out its ambitions to ensure that not only does it only deal with 150 accounts directly but it penalises its own staff that sell to any other customers.
The vendor wants to whittle down its direct accounts to 150 by the end of this year and is apparently on track to meet that goal.
Westcoast mourns Strowman loss
The channel has been mourning the loss of industry character Howard Strowman, who sadly died last week after sustaining serious injuries in a motorbike accident.
Strowman had been a channel figure for years and had been chief executive at Westcoast's Asset Management (WAM) arm after joining them back in May last year. Before that he was synonomous with his firm, PST Holdings, a brokerage that specialised in handling all sorts of kit that he ran for 30 years.
Tech Data pounces on SDG in £219m deal
One of the biggest stories of the month so far has been the acquisition of SCH's distribution business, SDG, by Tech Data in a deal valued at around £219m.
Tech Data plans to use the acquisition to augment its enterprise distribution unit, Azlan and strengthen its wider broadline capabilities and says it will add over £1bn of sales to its European revenues.
Calyx boss speaks of plans for MSP evolution
Newly-appointed Calyx CEO Steve Clark has been speaking about his plans for the business as the firm continues its evolution into a true managed services provider.
Huawei set to pump £1.2bn into UK economy
Expansive Chinese networking kit builder Huawei has announced the creation of 700 new jobs in the UK as part of a major investment.
Distie finance boss crosses floor to Microsoft partner SSS
Specialist Software Services (SSS) Group has named former Bell Micro, Avnet and Northamber finance boss Nick Lee director of finance and ops.
Youngjohns steps into Autonomy hotseat
HP can start to put the Mike Lynch era to bed after unveiling a former Microsoft executive Robert Youngjohns as the man to run Autonomy.
Tablets gaining increased backing from CIOs
Customers are increasingly viewing tablets as a positive force in the workplace with increasing numbers of CIO happy to welcome them into the corporate environment.