HP to re-enter tablet market targeting enterprise space
Just a year and a month after the then CEO of HP Leo Apotheker killed off the vendor's TouchPad tablet the vendor is set to return with a business model for the autumn
Just a year after it killed off its TouchPad tablet product Hewlett-Packard has revealed plans to re-enter the fray with an enterprise product.
The announcement that it will focus efforts to compete with the likes of Apple at the enterprise end of the customer base with a Windows 8 tablet will raise eyebrows in the channel.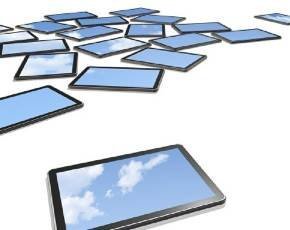 Last August the then CEO Leo Apotheker made moves to kill the TouchPad, based on the PalmOS, as it looked to refocus the business on core markets. That decision, along with his plans to kill off the PC operation, were contributing factors to his exit from the firm and replacement by Meg Whitman.
According to US reports the plans for the business tablet are well underway and the vendor is planning a 20 city roadshow tour in the US starting next month encouraging its resellers to get behind the product.
Reports have quoted Todd Bradley, executive vice president, HP PPSG, as saying the tablet will present channel partners with plenty of vertical opportunities but for the time being it will stay completely away from the consumer end of the market.
No pricing and launch date information is available but the expectation is that the tablet would be primed to coincide with the arrival of Windows 8.