G3 businesses merge to form new network force
G3 Telecommunications and its sister firm G3 Network Services have merged to form a new entity, G3 Comms Group, in a nod to in a nod to growing demands from customers for more complete solutions
G3 Telecommunications and its sister firm G3 Network Services have merged their businesses to form a new entity, G3 Comms Group, in a nod to growing demands from customers for more complete solutions.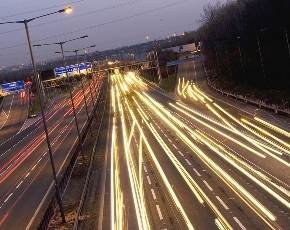 Although both firms have trodden different paths over the past decade, they found were pooling their resources to address customer demands more and more frequently.
The new firm claimed that the move to consolidate its various reselling and services activities would open up new opportunities and in particular, enable it to better address enterprise customers.
Sales and marketing director Niall Anderson, a recent recruit from Avaya, said: "To extract maximum value from next-generation communications investment enterprises need to rely on service providers who can deliver end-to-end solutions. G3 Comms has specialist skills and unique experience on both sides of the firewall, and the agility to intelligently combine these."
The business will maintain its pre-existing Avaya accreditations, but will also become the UK's first Huawei Platinum VAR and Four Star Service Partner.
---
Image credit: Flickr: The Highways Agency