EMC UK boss vows to boost channel sales
Storage giant EMC has told resellers at its Forum event in London that it will only sell to 150 accounts direct and its own staff will be penalised for targeting channel customers
EMC has set out its ambition to ensure that not only does it only deal with 150 accounts directly but it penalises its own staff that sell to any other customers.
The vendor set out an ambition to whittle down its direct accounts to 150 by the end of this year and is on track to meet that aim.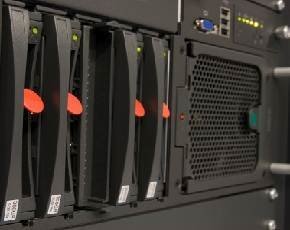 But it has also revealed to partners today at its EMC Forum in London that it has taken steps internally to reinforce the degree to which its direct sales team will have to work with the channel by promising not to pay them for deals they do off the list as well as making it more difficult to quote prices.
Speaking to an audience of resellers the vice president and managing director of UK and Ireland James Petter said that not only would staff not be financially rewarded for selling to reseller customers but it was changing its systems to prevent them from making a quote.
"We said there would be 150 direct accounts and everything else would be indirect. we are almost there and will be by the end of the year. reps that cover accounts outside that 150 will not be paid for those sales or will be able to price for those customers through direct express," he said.
He added that he had taken the view that unless it put obstacles or blocks in place people would continue to stick with old habits.
He thanked the channel partners for helping it grow its share and said that in 2010 its top 100 direct accounts delivered 72% of its revenues but that was down to 55% last year and would be 50% for 2012.
Terry Beale, channel sales director at EMC, said that it had worked hard with its own direct sales team to encourage partnerships with the channel.