MicroScope's top stories, week ending 31 August 2012
Our weekly run down of the top 10 most read stories on MicroScope.co.uk.
Fujitsu hiring for partner-facing roles
Fujitsu has embarked on a recruitment drive with the intent of doubling the number of channel-facing personnel in its Partner Centre organisation.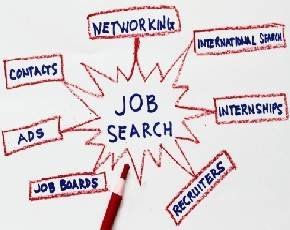 The firm has already taken on four fulltime specialist reseller recruitment specialists to help it target new partner signings among mid-market and enterprise providers and ISVs, after deciding it wants 30 new resellers in this area.
Fujitsu hopes that the addition of five new heads within Partner Centre – its dedicated resource acting as a central point of contact and information for partners – will help it meet more demand for information, support and special bids.
Avnet out as ShoreTel picks Ingram Micro
Unified comms vendor ShoreTel has made public details of a distribution reshuffle that will see it terminate its relationship with Avnet and add Ingram Micro to its roster.
Following a distie RFP with its existing line-up of Avnet, Cohort and ScanSource at the start of the year, the firm has now confirmed that it will be expanding its UK relationship with ScanSource to Benelux, Austria, Germany and Switzerland and adding Ingram Micro as well.
Kelway sees growth from cloud, Microsoft success
Kelway has today reported a 17% rise in EBITDA for its fiscal 2012, along with a 35% uptick in topline sales as it felt the positive effects of the launch of its ServiceWorks cloud proposition, and a recent upgrade to its Microsoft relationship.
Apple partner Square gets teeth into audio-visual market
Apple Premium Reseller Square Group has bought into the audio-visual market with the purchase of sector specialist, Digital Vision AV.
Stonesoft urges channel to exploit free AET tool
Network security software specialist Stonesoft says it has seen close to 2,000 downloads of its Evader Advanced Evasion Technique (AET) testing tool in the month since launch, but insists more needs to be done to tackle the threat and is calling on its channel to help.
VMware kills vRAM licence scheme at VMworld
Iconic Apple could fetch 80 grand
Euro server outlook dismal, warns Gartner