AMD VP to lead EMEA sales
AMD corporate veep Darren Grasby is to head up sales efforts in EMEA, reporting to chief sales officer John Byrne.
AMD announced today that its corporate vice president Darren Grasby will lead company's sales efforts in the Europe, Middle East and Africa (EMEA) region, reporting to chief sales officer John Byrne.
"One of my top priorities is to help AMD's sales organisation make faster decisions, champion the voice of the customer more strongly, and further improve alignment with our partners to deliver on our commitments," said Byrne, who took on this role on 7 August.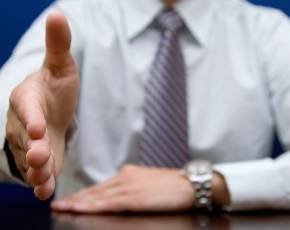 Alberto Bozzo, AMD's corporate vice president and EMEA general manager since 2009, will be leaving the company effective 28 September to pursue other opportunities. Grasby will assume responsibility as general manager for EMEA at that time. He is based in the United Kingdom.
"Darren is ideally suited to lead our sales efforts in the EMEA region," Byrne continued. "He came to AMD with a strong background in PC sales, has distinguished himself as an effective leader at AMD, and is widely respected by our customers and partners."
Grasby has more than 20 years of technology industry experience, including setting up and managing several computer manufacturing companies. He joined AMD in 2007 as director of AMD's EMEA GPU and chipset sales, where he helped build gains in revenue and market share.
Grasby was most recently corporate vice president of worldwide component channel sales, driving AMD's global channel and regional OEM sales organisation. He also held the post of corporate vice president of AMD's EMEA channel and SMB sales, managing Europe, Russia and the Middle East.