MDNX on the rise with Griffin acquisition
With the purchase of Griffin Internet, network integrator MDNX says it hopes to start to challenge some leading networking players.
After splashing out an undisclosed sum to acquire network services and data network connectivity provider Griffin and its sister companies, Allurian and Iconnyx, Mark Thompson, CEO at buy-and-build managed network integrator MDNX has said the market "can count on" the firm mounting a serious challenge in the networking sector.
Speaking to MicroScope, Thompson said he expected to give firms such as Daisy a run for their money, as well as larger providers such as BT or Cable & Wireless, which he predicted were in for a rough ride.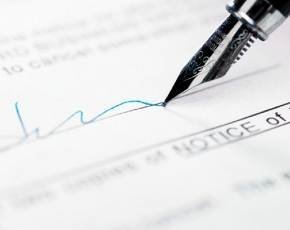 MDNX – which was formed by Thompson in 2010 from the simultaneous acquisition of three companies, CIG (trading as CI-net), Solution One and VTL (Viatel) – says that today's acquisition adds nearly £30m of revenues to its annualised run rate.
In its most recent set of accounts to the end of March, MDNX made sales of £59m with gross margins of 42% and just under £12m of EBITDA. Post-acquisition it expects to do about £85m.
The acquisition of Griffin's holding company Octium comes after a lengthy courtship, said Thompson: "I have been talking to them for in excess of two years and I'm really pleased I've finally managed to convince them we're a good match."
Griffin MD Andrew Dickinson, who will remain on board in his current role, said that after seven years of rapid growth, Griffin was now in a position where it either needed to buy or be bought to ensure its continued success.
"We've had a number of offers for the business but this is the best possible outcome for us and our customers," said Dickinson.
He added: "Griffin has always been fiercely independent and working with MDNX means we don't have to compromise on that. Our partners will get all the advantages of increased scale and greater support, without ceding the benefits of working with a channel-only supplier."
The acquisition has been billed primarily as complementary, increasing MDNX's scale and breadth of support, although Griffin also adds some SaaS capabilities that MDNX did not previously have.
"The company was a natural fit for us, enabling us to deliver the most complete, compelling and effective channel proposition in the UK, supported by a powerful combined portal that integrates all the major UK carriers, to offer fast and automatic quote-to-fulfilment capability across them all," Thompson explained.
Following the purchase, MDNX's channel business will fall under Dickinson's purview, creating for the first time a distinct separation between its indirect and direct business for the firm's 600 channel partners.
Read more on Network Infrastructure Solutions and Services