Siemens lavishes funding on potential UC VARs
Siemens Enterprise Communications (SEC) is offering a range of incentives to entice new partners into its unified communications channel programme.
Siemens Enterprise Communications (SEC) is offering a range of incentives to entice new partners into its Go Forward! unified communications channel programme, with the objective of capitalising on recent strong growth in the sector.
Last year the firm ranked as the fastest growing vendor in UK the sub-100 IP extension market, according to analysts at MZA, and is on a mission to prove it is serious about growing its OpenScape Office UC offering in the partner space.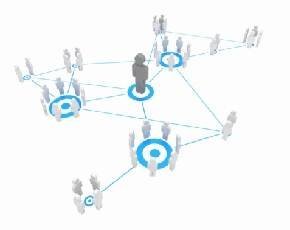 It has already brought on board 15 new resellers so far this year, said indirect channel sales director Tony Smith, and wants to add about seven more before the expiry of its introductory offers at the end of September.
SEC is putting several offers to the channel, including an upfront incremental Partner Fund deposit of €3,000 (£1,940) to offset the training and certification costs on the OpenScape Office suite; discounts of up to 100% on demo kit; promotions designed to drive interest and purchase, such as free upgrades and 'try before you buy' offers, with additional incremental 1% Partner Fund accruals to promote the offers; a six month advance on Partner Fund accruals subject to an agreed business plan and minimum sales commitment, and finally, an extra 5% rebate on qualifying orders during the first six months as an Approved Partner, which will be paid into the Partner Fund subject to a €10,000 minimum sales attainment.
Speaking to MicroScope, Smith said: "We've had a good deal of success with this to date, but up to now we have primarily driven activity through distributors. We wanted to do something as a manufacturer to complement their activity.
"I've talked to a lot of resellers who say their challenge is that phones are totally over-distributed and they can't stand out. We want to address that," he said.
SEC partner DuoCall Communications is currently going through the process of moving away from its communications background towards becoming a full-scale networking reseller doing WAN and LAN management and even IT services, and sees UC as a good jumping-off point on this journey.
Business development manager Andrew Ringsell said: "Having had initial contact with our customers through lines, minutes, mobile contracts and broadband, it was easy for us to sit back and see how they could be working more effectively.
"We felt we had an 'in' already, so bringing on a voice vendor was the best way for us to expand," he added.