Ballmer confirms Windows 8 launch for October
Microsoft's CEO Steve Ballmer has confirmed to resellers at the vendor's Worldwide Partner Conference that Windows 8 will be launched in October
Steve Ballmer, Microsoft's CEO, has confirmed that Windows 8 will start shipping in October and resellers are delivering more revenue for the vendor.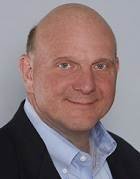 Speaking at the vendor's worldwide partner conference Ballmer said that $690bn revenue came via partners, an increase of 13% compared to last year.
In addition he revealed that the number of resellers selling cloud was growing at a rate of 10% a month, around 1,000 partners.
But the headlines will be taken by the confirmation of the launch of Windows 8 with Ballmer claiming that it will be a significant launch for the channel.
"Windows 8 is simply the biggest deal of your company in 17 years," he added "It's a huge opportunity, a huge opportunity for our partners."