Exclusive joins Aruba Networks distie line-up
Exclusive Networks has signed on to drive channel sales of Aruba Networks' ClearPass Network Access Control solutions.
Aruba Networks has added Exclusive Networks as its third UK distributor to target sales of its ClearPass Network Access Contol (NAC) solutions through the security channel.
The firm already works with Avnet and Mayflex, but wants to get closer to a select band of resellers to address issues around consumerisation and BYOD.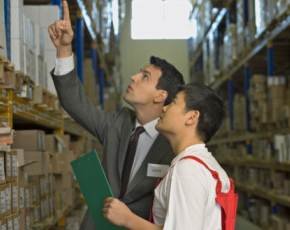 According to EMEA VP Duncan Fisken, Exclusive's "in-house facilities, extensive skills and great reseller relationships" will "provide the necessary base to allow us to accelerate our traction in solving our customers' BYOD challenges."
Exclusive sales director Jason Dance argued that few end-user customers were actually confronting the challenges thrown up by BYOD, and said the distie felt Aruba's NAC solutions were well placed to kick start that conversation.
Said Dance: "ClearPass fits into any existing or new infrastructure and that will appeal greatly to our reseller community, many of whom we've helped really focus onto the BYOD opportunity."
Read more on Identity Management Solutions and Services