MicroScope's review of the month: November 2011
The channel news agenda in November was dominated by a few key trends, with the Thai floods, tumult in the retail sector and the ever-present threat of channel-related crime all grabbing the attention of visitors to MicroScope.co.uk.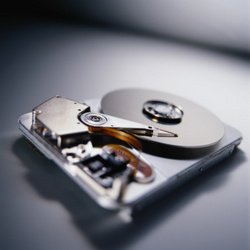 The channel news agenda in November was dominated by a few key trends, with the Thai floods, tumult in the retail sector and the ever-present threat of channel-related crime all grabbing the attention of visitors to MicroScope.co.uk.
Flood disaster spells price rises, shortages in channel
Early in the month it began to become apparent that the recent catastrophic flooding in Thailand, which indundated several industrial parks near the capital Bangkok, would have a serious threat on the industry, particularly on those reliant on hard disk drive (HDD) supplies.
Analysts at IHS iSuppli were quick to release figures suggesting the HDD market was on course to suffer its worst downturn since the financial crisis of 2008, with fourth quarter shipments set to drop nearly 28% on a quarterly basis.
By IHS estimates, 30% of HDD production in the last three months of the year will be lost, resulting in a significant components shortage and impacting production of other devices and systems.
In the PC market, the shortages are unlikely to hit immediately, as most vendors have sufficient stockpiles to last through the Christmas quarter, but IHS said the impact of the disaster would begin to impact notebook PC production early in 2012.
An analysis of the consequences of the floods from Citi Group warned that not only will there be shortages but OEMs, who will get stock priority, will have to pay higher prices.
OEMs will get stock ahead of the open channel causing the shortages to be felt most severely by distribution, warned the analysts.
Citi expects a shortage of 20m to 25m units a quarter for the next six months and said it will be in distribution where the impact is felt the hardest.
Dave Stevinson, sales director at VIP Computers, said that the reports coming out of Thailand continued to cause concerns.
"The undetermined date for resumption of operations at the downstream component and sub-assembly manufacturers is particularly concerning," he said.
Many vendors were quick to assess the impact of the floods during their quarterly conference calls, but unlike many of her competitors, new HP CEO Meg Whitman, could see an upside.
Acknowleding the terrible impact of the disaster in a conference call to mark her first quarter in charge of the vendor, she said that HP had moved quickly to secure HDD stocks and, as a consequence, was getting enquiries from people who couldn't get supplies themselves.
"We hear all the time that people are building their own servers," said Whitman. "[But] I will tell you right about now, they're not building their own servers because they can't get the disk drives, so they're calling us."
Retail channel has torrid November
The retail channel was in trouble yet again during the month, with losses at Dixons widening after the retailer reported a £25.3m loss for the first half of its fiscal year ended 15 October, compared to just a £6.9m loss in the same period last year.
Total Group sales only grew by a single percent to £3.29bn but in other areas there were signs that its £60m cost reduction programme was on track and it was gaining market share in the UK.
In a statement Dixons chief executive John Browett said that it had good hopes for Christmas but remained realistic about the state of the economy and the trading conditions for retail.
It was curtains for Best Buy's UK venture as well, as JV co-conspirators Carphone Warehouse and Best Buy Europe opted to pull the plug on its 'big box stores' with 1,000 jobs to go when the shutters come down for goodafter Christmas.
Carphone CEO Roger Taylor said that while the format had "performed exceptionally at the level of customer satisfaction" it did not have the national reach to achieve scale and brand economies.
Comet, meanwhile, came crashing down to earth after parent Kesa cut and run, selling up to a VC fund for just £2.
In the wake of the deal, several wags were heard to remark that although the buyers appeared to have bagged a good initial deal, there was still the matter of the extended warranty to consider.
In spite of the carnage, there was no stopping supermarket chain Asda, which in our most read story of the month, announced it was shaving £60 off the price of a couple of Toshiba laptops, using Amazon prices as a benchmark.
Cutting prices on the Toshiba C660-21Z and C660D-1C6 to £319 and £259 respectively, Asda said it wanted to help cash-strapped buyers working with tight budgets.
"We're offering these great deals for our customers as art of our commitment in the lead up to Christmas to make Internet access as affordable as possible," said Duncan Tate, Asda technology expert.
One source said that the move could force other competitors to follow and while being good news for users would put pressure on those resellers selling similar laptops with a similar specification.
Crime doesn't pay
Two big stories from the underworld caught our readers' attention during November, as both Microsoft and Avaya went after the dodgy dealers who make life miserable for the channel.
As part of its Play Fair Day anti-piracy programme, Microsoft announced it had reached an out of court settlement with five resellers caught selling software illegally
Microsoft called on the channel to help level the playing field by reporting suspicious activity. One VAR who wished to remain anonymous said he had found he was "losing revenue to a competitor that was offering prices on products and services that seemed too good to be true."
"It became apparent that we were losing revenue to a competitor involved in pirated software. We simply couldn't match prices and as a result lost valuable customers," he said.
Avaya worldwide channel vice president Jeremy Butt was also on the warpath, using the comms vendor's partner summit in Berlin to announce new measures designed to combat the grey market.
Butt said that in the past year Avaya had issued 31 cease and desist notices, warned 11 partners over grey trading allegations, and thrown six more off its programme.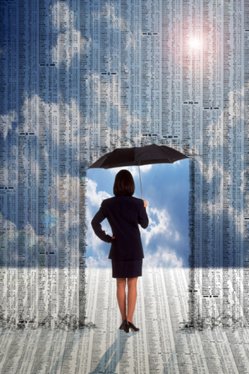 Big data is big opportunity
The theme of the month for the MicroScope e-zine was big data, and several well-read stories on the website pointed to growing levels of interest in this area.
Research from Ovum suggested that storage channel specialists should be looking to get revenue out of big data projects in the next couple of years as customers plan to spend in this area.
Ovum indicated that both large enterprises and smaller firms are preparing to spend in the next two to five years on projects that will help them get more out of the information that is being collected across their networks.
The growth of storage is an issue being experienced by firms of all sizes and increasingly many are turning to analytical tools that can help them mine customer trends and other valuable pieces of information.
In a blog post Tony Baer, Ovum analyst and author of the report on big data, said that it expected the amount of data in enterprise warehouses to grow by 10 to 20% in the next year.
"The need for the technology crosses industry boundaries, with use ranging from classic customer segmentation analyses, to customer churn prevention, managing smart utility grids, public transportation networks, to anti-terrorism initiatives," he wrote.
One reseller heading down this path was Kelway, which at the start of November announced it was adding 720KW of extra IT capacity to its services offering, signing a new turn-key datacentre leasing agreement with provider Digital Realty.
Digital Realty offers secure Turn-Key facilities built using its proprietary POD Architecture, and uses metered power to ensure clients only pay for what they use. It also features a power and cooling architecture optimised for green operation.
"Many companies such as Kelway are seeking the control and flexibility afforded by acquiring wholesale colocation space with scalable increments of less than 1MW," said Digital Realty sales vice president Adam Levine.
"In this fashion companies are able to optimise their datacentre space as their businesses expand," he added.
Consolidation bandwagon powers on
The fragile recovery may be on the brink of tipping back into full-scale recession, but there are still pockets of opportunity for those who know where they should be looking.
In one of our most popular stories, November saw the creation of a brand new midmarket Microsoft Dynamics supplier, to be called m-hance, formed from a combination of no less than seven separate business, including Calyx Software.
"The creation of m-hance allows us to go to our customers with a single, clear identity and message," said group CEO Mark Thompson today.
"The company benefits from the stability, long trading history and deep client relationships of each of the component entities. We've combined the strengths of seven respected specialists into one financially strong leader with an experienced management team, backed up by a solid balance sheet containing no external debt," he said.
M-hance said that the new structure would enable it to further develop its product set along vertical market specific lines, including non-profit organisations, education, financial services and hospitality and leisure.