Tijana - Fotolia
US Tennis Association cuts costs running Citrix XenApp in Amazon cloud
The US Tennis Association (USTA) is reducing disaster recovery, hosting, helpdesk and licencing costs after choosing to run its Citrix XenApp environment in Amazon's Web Services (AWS) cloud.
This Article Covers
RELATED TOPICS
The US Tennis Association (USTA) is reducing disaster recovery, hosting, helpdesk and licencing costs after choosing to run its Citrix XenApp environment in Amazon's Web Services (AWS) cloud.

Download this free guide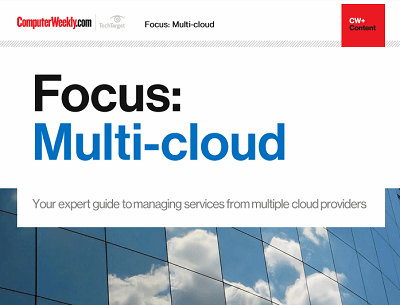 Mixing and matching your cloud options
Many IT leaders are increasingly coming round to the idea that sourcing services from one or more providers might be the best way to go. From a cost and resiliency perspective, some workloads might work better in one cloud over another. Or a certain provider might boast some functionality that suits a particular process the enterprise is looking to implement, but falls short in other areas, prompting the company to adopt a mix-and-match procurement strategy. Join us as Computer Weekly takes a closer look at the multi-cloud approach and what providers are doing to capitalise on the trend.
By submitting your personal information, you agree that TechTarget and its partners may contact you regarding relevant content, products and special offers.
You also agree that your personal information may be transferred and processed in the United States, and that you have read and agree to the Terms of Use and the Privacy Policy.
The USTA has cut 100% of its disaster recovery costs, 45% of helpdesk costs, 48% of hosting costs and dropped 20 Microsoft licences from its Enterprise Agreement between production and disaster recovery after moving its Citrix XenApp infrastructure to Amazon's Elastic Compute Cloud (Amazon EC2).
Speaking at Citrix's annual Synergy conference in Barcelona, Peter Esposito, systems manager at the USTA said the organisation uses Citrix XenApp for e-mail and file storage. The organisation previously ran hardware-based Citrix XenApp infrastructure across 15 offices.
The old Citrix system was hosted in a traditional datacentre and suffered from a network bandwidth bottleneck.
"Adding storage was expensive, configuration was complex, we faced high support costs, high upgrade costs and disaster recovery was expensive. Adding applications for single offices affected all offices. Hardware outages affected all offices," said Esposito.
"We had a group of terminal servers integrated with Microsoft Active Directory, redundant firewalls and switches all housed in a datacentre with redundant power," he added.
After moving to the cloud, Citrix tickets to the company's helpdesk fell 24% year-on-year between 2010 and 2011 and users experienced faster login times due to the lack of roaming profiles.
Esposito said Microsoft licencing was made simpler. "By launching an Amazon EC2 instance in the Amazon cloud, the operating system licence cost is included so I didn't need to check my Microsoft enterprise agreement every time I launched a new server."
The new Citrix XenApp environment made a break from the organisation's traditional server farm set-up.
The only shared resource is the licence server. Esposito said: "Each section office has its own server, which is the farm and server in one. We separated XenApp and the operating system from the data and then moved all the profiles to the data drive. Making this separation allows you to move the client around different servers and configurations easily."
Esposito said he wanted the initial build to be simple. The organisation took a Microsoft Windows 2008 server box and loaded XenApp on top of it, installing XenApp web interface and access management console.
The USTA's IT department deployed the Citrix hosting system using AWS's management console and software development kit for .Net.
"Amazon's infrastructure is more robust than anything I could afford to design and build," said Esposito.
In the organisation's next XenApp build, Esposito said he plans to introduce new routers, firewalls and internet connectivity, all based in AWS.
Read more on Cloud computing software