Enterprise cloud adoption on the rise across Europe
The march towards cloud computing has started in earnest with the majority of enterprise customers in Europe expecting to have made the move to a distributed model in the next two years. Driven by the search for lower costs, efficiency improvements and greater flexibility Brocade found that the clo

The march towards cloud computing has started in earnest with the majority of enterprise customers in Europe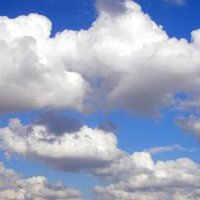 expecting to have made the move to a distributed model in the next two years.

Driven by the search for lower costs, efficiency improvements and greater flexibility Brocade found that the cloud is where firms have started to set their targets.

Paul Phillips, regional director UK and Ireland Brocade, said that the network had to deliver a solid performance to underpin the wholesale move into the cloud and it had to be there to reassure those firms still concerned about setting off using hosted services.

"What our research tells us is that companies are now recognising the profound positive economic implications of adopting cloud solutions and are ready to make the journey of adoption, but only with a sound infrastructure
in place," he said.

"Were in the midst of a major innovation cycle in IT moving from infrastructure designed to automate existing processes to services-oriented architectures that speeds delivery of innovative new services. The days when the majority of computing power was in the data centre are behind us," he added.

Andy Burton, chairman of the Cloud Industry Forum, said that a tough economic environment had helped get more firms looking at the possibility of turning to cloud computing.

"With budgets tight and access to capital challenging, investment in IT for many businesses has been frozen if not in decline. This has naturally led many organisations to consider the efficiency savings that Cloud based services afford by enabling them to partner with a service provider to deliver baseline services whilst freeing up the stretched IT personnel," he said.
MicroScope+
Content
Find more MicroScope+ content and other member only offers, here.