CompTIA identifies significant UK skill gaps
In a global survey looking at technology priorities and workforce trends CompTIA has revealed UK firms are concerned about skill shortages
There are some things that the next couple of years should produce which will have an impact on customers of all sizes as many look for growth, increase the use of cloud services and battle to improve security.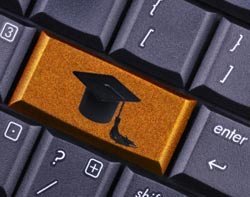 With the UK economy continuing to get stronger there are signs that all of the above are happening and the investment in IT, which most customers see as a key way of improving their competitive position, is starting to crank up a notch.
But the expectation that just because a user fancies buying a service or adding some heads to the team it will happen is something that is coming under increasing strain because of the lack of skilled staff out there.
A major survey of the international adoption and workforce trends from industry association CompTIA has found that not only is there widespread appetite for new technology but the pace of innovation has changed making it harder to find people with up-to-date skills.
"Renewed hiring intent coupled with wave after wave of innovation leading to demand for new skills has created intense competition for tech talent in many markets. CompTIA data indicates 1 in 4 businesses worldwide are very concerned about the quantity and quality of the IT labour pool, while 40% are concerned about the situation," stated the CompTIA report.
The top technology priorities
CompTIA research identified those areas where UK firms were looking to invest in technology:
1. Cybersecurity
2. Data storage and back-up
3. Updating legacy computers and software
4. Collaboration
5. Web/online presence/ecommerce
Although Cloud was not in the top five CompTIA made the point that most of those areas relied on some aspect of hosted technology.
Only 14% of those firms quizzed globally were where they wanted to be with skilled staff and 86% acknowledged the need to improve the level of skills. One of the answers seems to be improving the talent that is already onboard with just shy of half of employers already using e-learning tools and 44% were using instructor led classroom courses.
Specifically in the UK the skills problem is acute with 92% of firms reporting some gaps with the consequences being lower staff productivity and reduced levels of customer satisfaction and engagement.
The vast majority of British firms (88%) were involved in some form of IT training with just over half of bosses believing that gaining certifications was something that would gain importance in the next couple of years.
Where the pressure seems to be on to get more security help with 63% of customers expecting threats to increase and 44% worried that the human factor was the weak link in the chain.
The next CompTIA UK channel community meeting is taking place in Birmingham next month and will cover the subject of recruiting and retaining the best staff.