EU referendum stoking business uncertainty
The Governor of the Bank of England has warned that the EU referendum is causing some business uncertianty
Those that were worried that a hung parliament could cause weeks of uncertainty that would spark customer IT spending delays have only had a few days to celebrate the election providing a clear result before the EU referendum is held up as a potential problem.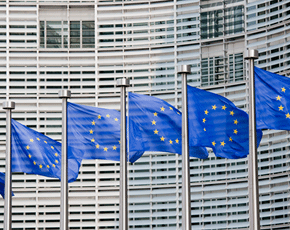 One of the key pledges of the Conservative manifesto was to hold a referendum over the UK's EU membership and fairly quickly after securing a majority government the Prime Minister David Cameron reaffirmed the commitment to that pledge.
But the prospect of two years of growing division and uncertainty over the future could lead to its own problems.
The Governor of the Bank of England Mark Carney took to the airwaves this morning and said that the referendum was already stoking up business fears.
Speaking on the Today programme on Radio 4 he said that it would be better for business if the debate over the future of Europe could happen quicker than 2017.
"We talk to a lot of bosses and there has been an awareness of this uncertainty because of the election and the referendum but they have not acted on that uncertainty so they are still investing," he said.
He said that the EU was one of the largest economies and was the UK's main investment destination and in turn put money back into our economy.
"I think it is in the interests of everybody that there is clarity about the process and the question and the decision...with all deliberate speed," he added.
He refused to be drawn on a specific timetable but expressed a hope that the government would make it a priority and deal with is as soon as necessary.
The Prime Minister has promised a public vote on EU membership by the end of 2017 and plans to try to renegotiate the position of the UK in the European Union to get a better package before the decision is made in a referendum.
Read more on Finance and Credit