Ingram Micro cuts ribbon in UK on Cloud Marketplace
Ingram Micro has launched its Cloud Marketplace for UK resellers with a handful of starting vendors and big ambitions for the future of the scheme
Ingram Micro has launched the first stage of its Cloud Marketplace across the UK, France and the Netherlands with more European countries expected to be added to the second tranche of the programme next quarter.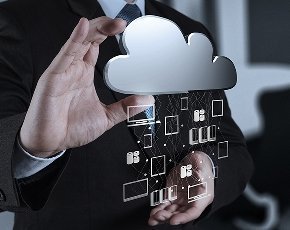 The distributor's Cloud Marketplace provides an opportunity for resellers to choose a range of hosted services as they look to provide customers with a rounded solution.
The first batch of vendors on the Marketplace include Microsoft Office 365, Acronis, Nomadesk and newly signed up secure messaging player Cirius. More will be added in the near future, including Intel Security.
Apay Obang-Oyway, general manager Northern Europe, Ingram Micro Cloud, said that it viewed itself as a master cloud service provider and an aggregator of technology and services "which were all under one roof".
"Part of that strategy is our Cloud Marketplace, which will expand globally. The Marketplace allows partners to transform their services and solutions with access from this one market place," he added.
Ingram has been developing a cloud strategy for the last decade and has run a seperate cloud division since last year. The distributor has been able to develop an approach that provides resellers with both products and support, having learnt over the years for the need for a helping hand for partners going through a business transformation towards selling more managed services.
Cloud services
As well as offering the Cloud Marketplace Ingram Micro has also announced other services that provide support to resellers:
Cloud Ignite Services - The distributor will provide support for resellers needing help migrating customer data to the cloud as well as other issues that might come up as part of a transition to hosted services. Ingram is also providing free customer service for all cloud services purchased on the Marketplace.
Cloud Elevate - The distributor is also adding a loyalty programme that will provide exclusive promotions, discounts, education, sales and marketing support. New partners joining Cloud Elevate by 30 June will receive a credit of £100 or €150, which can be used against Marketplace purchases within 90 days of joining the programme.
"Throughout the period we have been learning and tweaking our strategy and all the learning and the effort are now being uised to take the cloud strategy to the next level," said Obang-Oyway.
"The channel has a role to play in the cloud and we will do everything to help them do that," he added that as Ingram defined even more clearly how it was providing products and services in a hosted world it also started to remove some of the question marks some industry observers have had about the future role of distribution.
"We have answered those questions and there is a role to play for distribution. We can provide 70 different vendors with 200 different solutions. [Without distribution] You would need to have 70 different legal agreements and 200 SLAs before you could even start getting your head around it," he said.
The Cloud Marketplace kicks off today in the UK, France and the Netherlands but by the end of Q2 it will have also launched in Belgium, Italy, Germany, Spain, and Sweden.