Cloud connectivity an increasing mid market issue
Softcat and Exponential-e are working together to educate customers around the need for decent connection to the cloud
Customers are starting to appreciate the importance of the connection they have to the cloud leading some, particularly in the mid-market, to look for alternatives to the traditional VPN approach.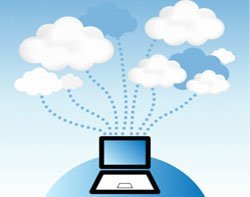 Softcat and Exponential-e have been operating a partnership over the past few years providing direct connection to the reseller's cloud platform to ensure that customers can get decent performance.
The firms are using the Cloud Expo event in East London as an opportunity to educate more customers around the importance of using a resilient and secure connection to the cloud.
One of the challenges for any business using the cloud is around performance with downtime and connectivity not necessarily covered by the SLAs that the cloud provider will have given to cover the hosted applications.
Simon Walker, managed services director at Softcat, said that customers could have robust SLAs around applications but it could be undermined by poor connectivity and there was still a need to educate users about the issue.
"If they can't get to the cloud service [because of poor connectivity] then it is in our interest to make sure they can get connection and it needs to be resilient and up. SLAs around the platform won't go far it the user experience is very poor because of the connection is very slow. We have to have that conversation with them," he said.
As a result of the frustration customers were experiencing he said that an increasing number were evaluating their options and "less and less organisations are happy with VPN and it is more [reliable] to have a direct connection".
Phillip Toms, channel sales manager at Exponential-e, said that awareness of the need for decent cloud connectivity was growing and more customers were concerned about data privacy as well as performance.
He added that direct connection into public clouds was also an area that was experiencing growth as customers started to look to Microsoft's Azure platform and Amazon as places they could store data.
"There is the flexibility to connect privately to Amazon and Azure and meet the requirements around the need for privacy and data security," he said.
Read more on Network Infrastructure Solutions and Services