Post-adware problems Lenovo promises cleaner and safer PCs
In the light of the problems that Lenovo has suffered with the Superfish adware the vendor has promised to deliver safer and cleaner PCs in the future
Lenovo has been hitting the headlines for all the wrong reasons in the past week and has moved to bring the curtain down on a torrid time that saw it deliver PCs with adware pre-loaded.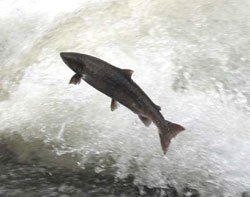 The vendor was found to have shipped laptops that contained adware, dubbed Superfish, which issued its own self-signed root certificates that could be used to collect users data from web browsers.
Although Lenovo moved quickly to sort the problem it had managed to garner negative headlines worldwide over the adware that had been on certain consumer laptops shipped in 2014.
In a move that is designed to draw a line under the episode and reassure users that this is a one-off that will not be repeated Lenovo has issued a promise for a "cleaner, safer PC".
"Just over a week ago, the Superfish visual discovery software preloaded onto Lenovo consumer notebooks beginning in September 2014 created concern and frustration among our customers and the security and privacy communities. We have worked with partners to create tools and update antivirus programs to eliminate Superfish software. And an automatic removal tool is available on Lenovo.com. No ThinkPads, desktops, tablets, smartphones nor any enterprise server or storage product was impacted," the vendor stated.
"The events of last week reinforce the principle that customer experience, security and privacy must be our top priorities. With this in mind, we will significantly reduce preloaded applications. Our goal is clear: To become the leader in providing cleaner, safer PCs," it added.
The firm added that its efforts were starting now and by the time it launched Windows 10 products, "our standard image will only include the operating system and related software, software required to make hardware work well (for example, when we include unique hardware in our devices, like a 3D camera), security software and Lenovo applications".
As a result not only would adware be eliminated but also bloatware and there will be clear communication from Lenovo about just what applications will be preloaded and what they do.
"We view these actions as a starting point. We believe that these steps will make our technology better, safer and more secure," concluded the promise from Lenovo.