Exclusive Networks planning services growth
On the back of a strong 2014 Exclusive Networks will be acquiring finance specialists this year to extend its services
Exclusive Networks will extend the services side of the business this year as it looks to build on a solid 2014 and provide more of a complete business for resellers.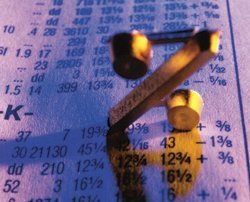 The firm recently acquired Fibail System, a French leasing and financie specialist, that enabled the distributor to set up Exclusive Capital and the plans are to do something similar in the UK and Germany.
For 2014 the distributor, which covers EMEA, posted revenues of €627m driven by decent organic growth as well as a contribution from the various acquisitions that were made as the firm expanded into Turkey, Australia and strengthened its Italian business.
Olivier Breittmayer, CEO of Exclusive Networks, said that it was on course to hit its target of reaching €1bn revenues by 2017 and it had a clear strategy that would see it bolster services this year before moving to strengthen its APAC operations in 2016.
"Part of the growth in our revenues is coming from the acquisition but a big part is from organic growth, so there is always a good balance," he said.
The three levers for Exclusive's growth
1. To continue developing the vendor portfolio looking for disruptive technologies
2. To expand geopgraphically and take the Big Technology datacentre transformation business into more European territories
3. To provide high value billable services and offer more finance options
He added that the decision to add more finance capabilities was in response to the current landscape, where users wanted to pay monthly but the pressure was to pass on the revenues to some vendors in a lump sum, requiring some funding to bridge the gap.
"We will do acquisitions in other countries. France is the first step and we will acquire in the UK and Germany and will [eventually] be pan-European for the finance and leasing services.
At the same time as offering finance Exclusive has also looked to increase the 24/7 services after acquiring ITEC Intelligent Services in December. As a result of the purchase the distributor can now deliver support in 90 countries, including the US and mainland Asis, where Exclusive has not previously operated.
The distributor benfitted strongly last year from a number of large security deals and the firm expects those market conditions to continue as the highlight on threats and well publisiced breaches force an ongoing discussion in customer boardrooms. "Security budget is not the budget they will cut and they might cut elsewhere before the security one," said Breittmayer.
He said that the decision to add more services and finance options had been in response to reseller consultation: "If we have something integrated it will be easier for them."