AMD swings axe as it plans to cope with challenging conditions
AMD's CEO has only been in the hot seat for nine days but has already opted to restructure the business parting with 7% of the global workforce
Just a week and a half after she landed the CEO role at AMD Lisa Shu has announced a restructure at the chip maker which involves swinging the axe on 7% of the firm's workforce.
The decision to part company with a chunk of the workforce before the year end, comes on the back of third quarter numbers that missed expectations and guidance from the firm that Q4 will also be weak.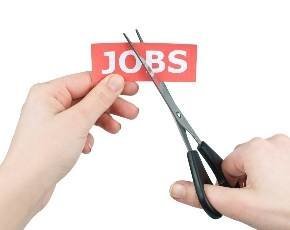 AMD was hit by "challenging market conditions" in its computing and graphics segment and that has forced Shu's hand over a restructure. She only took up the CEO post earlier this month after the previous boss Rory Read stepped down.
"Our enterprise, embedded and semi-custom segment results were strong; however, performance in our computing and graphics segment was mixed based on challenging market conditions that require us to take further steps to evolve and strengthen the financial performance of this business. Our top priority is to deliver leadership technologies and products as we continue to transform AMD," she said.
Revenue in the computing and graphics segment decreased by 16% year-on-year, mainly as a result of weak demand for notebook processor and chipset sales. Operating losses of $17m compared with an operating income of $9m a year earlier.
The enterprise, embedded and semi-custom revenues improved by 21% year-on-year and operating income also improved to $108m from $97m.
Overall revenue fell slightly to $1.43bn from $1.46bn a year earlier and net income was also down significantly at $17m from $48m in the third quarter 2013.
The reduction in headcount is expected to happen fairly swiftly in Q4 and at the same time AMD is also going to realign its real estate portfolio to try and get rid of buildings it doesn't need with the aim of realising operational savings of $9m in Q4 and $85m next year.
"While decisions that impact the size of our global team are never entered into lightly, this is the right step to ensure we prioritize our resources and engineering investments in our highest-priority opportunities that can drive improved profitability and long-term growth," said Su.