Egnyte sets its sights on Europe and looks to the channel for help
Hybrid sync 'n share vendor Egnyte has a great product on its hands but has yet to crack Europe. Will it's new EMEA boss and London HQ change all that?
When you say 'file sync 'n share' you hear 'Dropbox', or for the more enterprise inclined, you perhaps just hear 'Box'. Despite the market being more saturated than a lump of butter, these are two names that everyone defaults back to. Perhaps not for long though.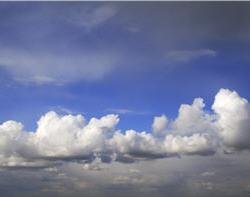 Egnyte is not a new player is the sync 'n share space; far from it in fact. The Mountain View, California-based company was founded in 2007, which in the context of technology, makes it positively old-school. Funding came from the likes of Google Ventures, Polaris Partners, Floodgate, Northgate and Seagate. The idea? To quote from the website, Egnyte wanted to create 'enterprise file sharing built from the cloud down'.
The keywords are 'from the cloud down'. Rather than the marketing mumbo-jumbo that this irrefutably reads like, it is in fact an astute observation that most enterprises are not looking merely to the cloud for their file syncing needs. There is a plethora of reasons that organisations might want - or need - to stay on-prem and, as study after study confirms, organisations are choosing various shades of grey by turning to hybrid solutions. So why not build a cloud-based sync n' share service that works for all deployments, no matter the colour? By all accounts, that's exactly what Egnyte has done.
The solution, which can be used exclusively on-prem, in the cloud, or deployed in a hybrid setup, has bagged some premiership customers such as Home Depot and Ikea. The vendor boasts over 40,000 customers and 1.1 million end-users. However, the file sync specialist's presence has been somewhat muted on this side of the pond – something that Egnyte is taking decisive action to change.
The company today announced the appointment of Ian McEwan as vice president and general manager for EMEA. McEwan, who came from network traffic visibility provider Gogamon, has a clear strategy for European domination and the channel plays a decisive role.
"We have had success with the channel in Europe and we've had partners that have signed up," McEwan told Microscope, but said that more needed to be done. "I want the strategy to be a little bit like our technology – a hybrid."
"We are going to have a direct touch sales force go out into the enterprise to identify and position our solutions. We seem to be getting quite a bit of traction in Europe and that's why we are expediting our growth by putting more people on the ground," he explained.
However, the direct touch sales team won't have the reach necessary to meet Egnyte's ambitious growth targets and that's where McEwan sees the channel playing a decisive role.
"We cannot, as an organisation, grow across Europe without having a firmly established channel programme," he explained.
Until now, Egnyte has had no boots on the ground in EMEA, so along with McEwan's appointment, Egnyte today also opened the doors to its European headquarters in Stockley Park in Heathrow.
We cannot, as an organisation, grow across Europe without having a firmly established channel programme

Ian McEwan
Whether the channel will take Egnyte under its wing remains to be seen. Microscope asked McEwan where he thought the value-add was for resellers.
"I think it's about ensuring that the channel can see how this compliments their current offerings. No reseller is tied to one product. What we are trying to do is be part of the glue that helps resellers have a diversified strategy."
"For example, when you put our proposition to a traditional storage reseller, they can continue to sell on-prem storage but they also then have a cloud offering that uniquely positions them from other on-prem and cloud-only resellers."
Of course, Egnyte is not the only player with such tricks up its sleeve. Intralinks and Accellion both have hybrid offerings; and with hybrid in vogue, every storage vendor and their mother is trying to find a way to squeeze their traditional storage pegs into trendy hybrid holes. Egnyte will essentially be pressed from both sides – from above, by the cloud players like Dropbox and from below, by the traditional storage vendors. It won't be an easy ride.
There seems to be a general consensus amongst users and industry watchers, that Egnyte has a half decent solution on its hands and its growing number of customers is a testament to that. Whether or not they can get the message out and become the signal in the noise… only time will tell.