Xerox channel boss looks for indirect revenue growth
Just a few days into his stint as the Xerox channel chief John Corley has outlined an ambition to grow the revenues from indirect partners
It has only been a matter of weeks since John Corley was appointed as channel chief at Xerox and only days since he actually took up the post but already he is talking up the role that resellers play for the printer giant.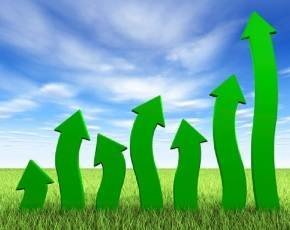 Corley, who has been with Xerox for more than two decades stepped into the role as president of channel partner operations at the start of this month, replacing Douraid Zaghouani, who had been running the channel for two and a half years.
The senior channel executive believes that there is more that can be produced from working more closely with existing partners and believes that the percentage of revenue that comes from resellers will rise in the next couple of years.
"The channel is an engine of growth for the company and by the end of 2016 we will be close to [delivering from partners] two thirds of the tech revenue," he added that now it was just above half.
"I am confident that there are new business opportunities for partners," he added that it eas investing more in products and managed print solutions that the channel could take to market.
The vendor is segmenting partners on the lines of copier dealers, multi-branded players, solutions providers/MSPs and direct marketing players and is trying to ensure it has the right support teams behind those segments.
"The solution providers and VARs are focused on a solution...and look to Xerox to compliment their go to market. Can we give them products that they can sell at the right price?" asked Toni Clayton-Hine, vice president of channel operations at Xerox.
Clayton-Hine said the vendor is also witnessing more convergence as copier dealers start to move into the print world and compared the current state of the market to what has happened in the voice and data market in the last few years.
She added that one of the focuses was to encourage resellers to expand their customer base and it would be encouraging efforts to pitch new business prospects.
"Research has shown that 80% of reseller business comes from existing customers. You can't grow the market without gaining new customers and we will make sure the right offerings are in place," she added.
Corley, who is due to visit the UK in the next few weeks, said that it wanted to expand its channel footprint but "in a purposeful way".
"Where we think there is opportunity we will go after that but it needs to be done in a thoughtful way," he said.