Hyperscale data centres now biggest influence in server design
Data centres are now having the biggest influence on server design according to a report from analyst house Gartner
The evolution of the server market has seen hyperscale data centers emerge as the most influential purchasers of equipment causing those responsible for designing the products to consider their demands as a priority.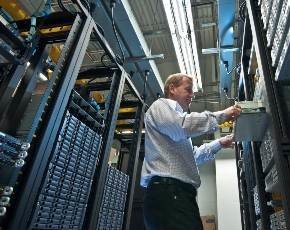 According to a Gartner report, Market Trends: Data Center Infrastructure ODMs Are the Key Threat to DC OEMs Direct Business, the original design manufacturer (ODM) has risen to prominence over OEM (original equipment manufacturers) and ODMs are answerable not to enterprises but the new paymasters of the market, data centers, as the volumes sold to the former outweigh the latter.
Gartner predicts that sales of servers by ODMs directly to customers will now account for 16% of global x86 server shipments by 2018, amounting to $4.6bn in revenue.
Naveen Mishra, research director at Gartner, argued that this indicated vendors were changing their business model to cater for hyperscale data center customers, basing their short term design and manufacturing decisions on the needs of these hyper-volume unit buyers.
Though direct sales to customers only make up 16% of the total market for their servers, ODMs are likely to be influenced by their input because they are the fastest growing sector and as bulk buyers are easier to address directly, according to Mishra. Gartner estimates that the hyperscale segment will contribute 82% of the revenue from direct sales of ODM servers to customers in 2014.
The enterprise buyers were no longer the most influential purchasers, he argued. "Direct engagement with hyperscale data centers (DCs) is the biggest contributor to ODM growth," said Mishra. "These customers are willing to consider innovative DC infrastructure designs that offer better scalability and can drastically reduce the total cost of ownership of servers - including power and cooling expense - compared with mainstream servers offered by traditional server OEMs."
Hyperscale data centers reject mainstream OEM servers in favour of ODM-supplied servers because hardware is a commodity in the increasingly software defined data center, according to Mishra.
The lower cost base of ODMs and innovation of the vendors means they can create design efficiencies at the behest of a customer base that is highly skilled, according to the report.
"ODMs have strong credentials of technical knowledge and the ability to customise servers for varying customer needs," said Mishra.