Teachers struggling to cope with the technological classroom
Virgin Business Media has surveyed teachers and found that a significant number are not comfortable trying to get the most out of the IT in their classrooms
Changes to the national curriculum designed to increase the technology capabilities of children might be rolling out in classrooms this week but there are some worries that some teachers are not up to speed with IT.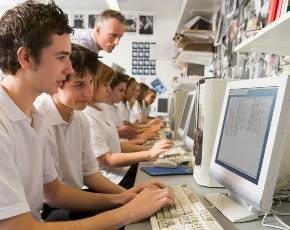 As the next generation get more lessons in coding those standing at the front of the classroom are increasingly being asked to use more technology to teach across all subjects but not every teacher is top of the class in understanding all of the IT they use, according to Virgin Business Media.
The firm in partnership with YouGov surveyed teachers and found that although three quarters use IT in most or all of their lessons only 15% described themselves as being "totally computer savvy".
The findings, which are part of the Generation Tech review of the state of technology and education, revealed that 2% of teachers, which equates to around 9,000 people, were prepared to describe themselves as "pretty clueless" when it came to using technology and 40% said they felt they had a good enough knowledge to deliver what they had to in the classroom.
The survey also found that 70% of teachers were not specifically teaching digital skills that they expected to be relevant in the workplace of the future.
The result of the failures by teachers to get on top of IT is that not only could some children miss out on the full potential of the technology that is used in most schools, including interactive whiteboards, tablets, laptops and learning applications, but the teachers could be falling behind their own pupils in understanding what the IT is capable of.
"There seems to be a growing digital divide between the technology that is available in the classroom and teachers' ability to effectively use it", said Mario Di Mascio, executive sales director, Virgin Media Business.
"We call on the government to cross that divide by helping teachers to understand the full benefits of using technology in the classroom and to urgently improve the support available to teachers on digital skills," he added that to ensure future success the development of the next generation could not be risked by a teacher skills shortage.
Read more on Business Laptops