Server weakness continues to hurt IBM
IBM's second quarter results were a mixed bag with mainframes performing well but server systems continuing to struggle
IBM has reported second quarter revenue of $24.4bn, down two percent year-to-year but beating market expectations of $24.13bn.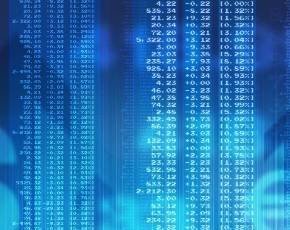 Big Blue's flagship mainframe-computer business performed better than analysts expected but revenue from another key line of server systems continued to slump, while IBM's software and services businesses didn't show expected growth.
Hardware revenue plunged 11% to $3.3bn, the seventh out of the last eight quarters in which double-digit declines have been registered.
Revenue for mainframe computers, which had fallen 40% in the first quarter, declined one percent in the second period. But the other key server line, IBM's Power systems, experienced a 28% revenue decline
The company's software business grew slightly with revenue rising one percent to $6.5bn. IBM is predicting the software business will bring in half of the company's profits by 2015.
The company's global technology services fell 1.7% to $9.6bn and it noted that new services deals were not as frequent.
IBM's investments in cloud computing and areas such as analytics software have been growing and recently it announced a deal with Apple to create simple-to-use business apps and sell iPhones and iPads to Big Blue's corporate customers.
The company has gained in some areas it is moving into, including a 50% increase in cloud computing revenue, but admits these businesses aren't yet large enough to offset struggles in its legacy business.
IBM acknowledges that the rise of low-priced commodity servers and more customers outsourcing operations to cloud services, reducing spending on both computers and software, are impacting its business.
That said, in a statement, CEO Ginni Rometty, said: "In the second quarter, we made further progress on our transformation...We performed well in our strategic imperatives around cloud, big data and analytics, security and mobile."
Read more on Business Intelligence Tools and Services