Exertis Micro-P launches new unit to support resellers
Exertis Micro-P has launched a unit designed to help resellers get involved with some of the growth market areas
Exertis Micro-P has launched a new operation designed to support resellers in selling security, unified communications, specialist software and services.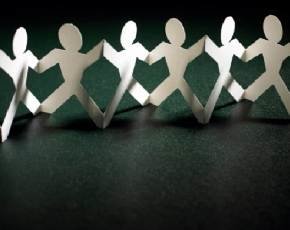 Dubbed Exertis VAD Solutions the business unit has been formed to provide resellers with training and post and pre-sales support across a wide raft of vendor products including Dell, Samsung, NEC, Lakeside Software, IP Cortex, Intel, Citrix and McAfee.
The initiative is designed to help resellers prise open new business doors and offer technologies that can be hosted, hybrid or on-premise.
Grahame Smee, managing director, Exertis VAD Solutions, said: "The opportunity for security, UC, specialist software and services is flourishing. Exertis VAD Solutions provides a comprehensive package carefully designed to ensure that our reseller partners have all the resources and support they need to respond effectively and knowledgeably to this demand... [it] will help our reseller partners both open up and drive new revenue opportunities."
Some of the services offered include support from the early stages of the sales cycle and includes product webinars, onsite demonstrations and help lines.
A proof of concept service also helps partners introduce and deliver new products and solutions to prospective clients. Live on-site testing is also being provided as well as managed services, vendor endorsed training and onsite deployment.
The creation of Exertis VAD Solutions follows last year's acquisition by Micro-P of Cohort Technology. The move was designed to strengthen Cohort's security and services business in its B2B channel.
Since the acquisition Micro-P has been integrating its offerings with the Cohort range and the launch of Exertis VAD Solutions is the final outcome. Grahame Smee was previously managing director of Cohort.
Read more on Threat Management Solutions and Services