Fujitsu aims to expand security business with Roche appointment
Fujitsu has appointed a new head of its products group with a brief to work closely with the channel and promote the firm's security portfolio
Fujitsu has appointed a veteran of the firm to handle its products division and will be expected to work closely with channel partners to help drive the firm's ambitions in the security market.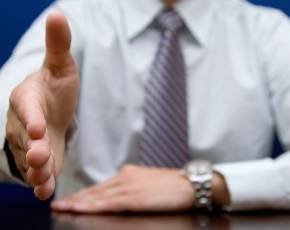 Tom Roche, who has been with Fujitsu for 15 years, steps into the role of executive director of the technology product group at Fujitsu UK and Ireland, and will oversee a range of technology, including servers, storage, tablets, notebooks and desktop PCs.
Roche will also be responsible for gaining growth for the firm's security products and services portfolio, which has been highlighted as a part of the business that should take-off.
The vendor has been increasing the business that it does with the channel under the acceleration programme that was set up by Roche's predecessor Michael Keegan, who recently moved to head the UK and Ireland business.
Fujitsu is close to launching the next stage of its channel programme that will have a specific focus on the education and health markets, and should provide more details at its World Tour event next month.
"Michael has done a fantastic job at building Fujitsu's product and channel business in the UK and I look forward to continuing his legacy," said Roche.
"We'll also be putting a real focus into our security business. With high-profile attacks reported continually in the media, it becomes clearer each day that that security threatens businesses of all types and sizes.As a result we're seeing it creep further up the boardroom agenda – and need to be in the position where we can help protect end-users from the risks associated with it," he added.
Read more on Threat Management Solutions and Services