World cup own goal for company mobile devices
With just shy of two weeks to go before kick off it might be a good time to consider the impact of video streaming on corporate mobile networks suggests Wandera
Mobile data firm Wandera has warned that the upcoming World Cup will send mobile data usage soaring as football fans keep up-to-date with the competition.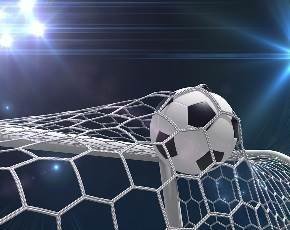 With less than two weeks to go before the tournament kicks off the firm, which monitors traffic through a mobile data gateway, has highlighted that already video accounts for 11% of all mobile data used on work devices and that is set to grow dramatically with the football starting.
"Our most recent report into mobile data usage showed email is frequently being checked out of work hours, however on the flipside employees also expect to use their work device for personal tasks," explained Wandera CEO Eldar Tuvey. "We know that sports apps already account for 7% of all mobile data used by employees on their corporate devices, and video usage is on the rise."
Video apps are predicted to see a 40% jump in usage during the tournament from 12 June to 13 July with fans watching highlights and full matches via their devices..
Data from the last World Cup in 2010 showed a 24% jump in mobile data traffic, with video streaming rising 22% and YouTube usage increasing by 32% after matches, but with smartphone and tablet adoption now much higher, complex apps more common and the addition of 4G this years tournament is set to send usage higher than ever before.
A significant risk to companies is if employees are using their phones abroad to watch matches. If people are travelling to Brazil itself prohibitive roaming costs could add up to a staggering £2,800 for watching just one game.
"For businesses, it's not just the cost of roaming charges that are of concern; the bigger concern is user behaviour," added Tuvey. "At home or abroad, the personal and professional often blur where company mobile devices are involved"
"People inadvertently consume large amounts of data because it's not easy to measure like minutes for a voice call," concluded the CEO.