Allot Communications signs Wick Hill to increase channel
Bandwidth specialist Allot Communications has signed up Wick Hill as it looks to grow its channel base in the UK
Bandwidth management specialist Allot Communications has signed up Wick Hill as the vendor looks to the distributor to grow its channel in response to a widening customer base as more firms find they need help delivering data network services.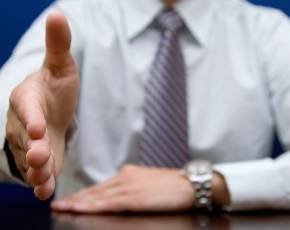 The firm has operated with the channel but has traditionally sold to large carriers and top-level enterprise customers but Graeme Verroken, regional vice president for sales in Northern Europe at Allot, said that needs were changing as more of the mid-market started to generate the same volumes of traffic and face the same need for quality controls as some of their larger peers.
"The enterprise is changing and we are re-engaging the channel," said Verroken, who added that it had changed its portfolio and was keen to work with resellers that could sell solutions that not only enabled a decent flow of data across the network but could analyise and protect it.
Ian Kilpatrick, chairman of the Wick Hill Group, said that the portfolio would appeal to both security and networking resellers and more firms were facing problems dealing with the growth of the digital universe.
"If you look at enterprises, even small to medium ones, now represent mini-carriers [in their demands and user expectations]," he said.
He added that as well as being a strong option for its existing reseller base it expected the Allot appointment would give it a chance to talk to new partners that would be looking to add bandwidth management onto other solutions.
Read more on Network Infrastructure Solutions and Services