Social media requires thought to ensure channel success
It might be easy to send a tweet but some thought needs to be put in to make sure social media delivers results
Channel players using social media have been warned that using Twitter, Facebook and LinkedIn has to be part of a thought through marketing strategy and not just carried out on an ad hoc basis.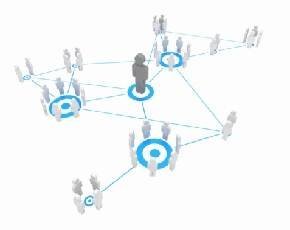 It is easy to post a tweet but with social media increasingly acting as the 'voice' of a company online there are concerns from some in the channel that unless it is part of a marketing strategy it could cause problems.
"Most companies have failed to grasp social media and instead of relearning how they engage, they've chosen to blame the platform. If a sales or support call doesn't go well, we don't blame the telephone networks, so it seems silly to blame a social media platform," said David Quaid, director of inbound marketing at Kemp Technologies.
"As companies started to "write off" social media, many have also seen their competitors steal ground. Businesses that have found social media easiest are those that can understand a community and their value-proposition best," he added.
Others in the channel also agreed that there needed to be some thought behind the use of social media and the marketing department had to be involved with communication with partners and the public.
"Social media needs to be part of the marketing kit bag and integrated into the marketing plan; it's no longer good enough to post the odd Tweet or to have a static Facebook page," said Linda Patterson, marketing director UK at Avnet Technology Solutions.
For more channel view about social media look out for the forthcoming April MicroScope ezine.