Former Toshiba UK boss Bass joins OpenSymmetry
Long standing Toshiba executive Andy Bass has opted to join sales performance management specialist OpenSymmetry
The former CEO of Toshiba UK Andy Bass has landed a role at sales performance management specialist OpenSymmetry with a brief to expand sales across EMEA.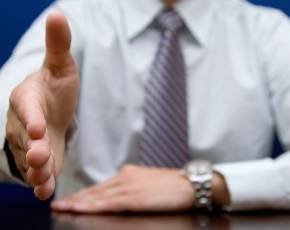 Bass takes up the role of vice president EMEA and is charged with helping expand the business for the consulting firm across those regions as it looks to tap into growing demand from customers for real-time reporting and analysis of sales performance data.
Bass joins from Toshiba, where he was recently executive vice president of Europe, but prior to that he spent six years running the UK, with responsibility for the PC and TV business.
Todd LeBaron, CEO of OpenSymmetry, said that there were "changing market dynamics and customer needs in the EMEA region," and the appointment of Bass came at a time when it could start to take advantage of those trends.
In response Bass said that it was the "perfect time" to enter the sales performance management marketplace and his long career had given him the experience needed to make a difference to the channel player's fortunes.
"I have managed sales and marketing functions for many years and have pioneered the use of technology in order to unleash the power of an organization," he said.
Read more on Customer Relationship Management (CRM) Services