IHS Technologies: SSD market flying but HDD segment struggling
Figures from IHS Technologies indicate that hard disk drives and optical drives are struggling as SSD ramps up
Contractions in the HDD and optical disk markets undermined the storage market, which elsewhere saw the demand for SSD almost double helped by more attractive prince points and increased sales of ultrabooks and ultra thin laptops.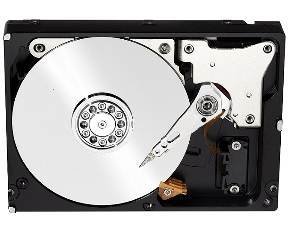 According to the latest IHS Technology figures, surveying the computer-related storage market in 2013, overall shipments of all product categories dropped by 5% from 794m to 755m year-on-year.
The HDD market fell by 7%, as a result of more action happening on the tablet and smart phone front, and the optical disk drive market performed badly with a 12% fall in 2013, with consumers now opting for streaming content rather than via CDs.
IHS expects the HDD market to pick up as the enterprise market refreshes PCs and the market watchers also predict more uptake for the storage drives with the expansion of the cloud.
The major bright point was in the SSD industry, which has seen sales rise on the back of more agressive pricing and more options to appeal to enterprise buyers. The technology has also gone into large numbers of the ultra thin laptops that vendors are offering to the market.
"The storage industry continues to navigate multiple transitions that are affecting each segment's performance," said Fang Zhang, analyst for storage systems at IHS. "The SSD sector is easily the most promising, compared to a struggling HDD segment that remains huge but is still trying to find its footing in a shifting environment, or to the more beleaguered ODD space that now has become irrelevant."
Zhang added that the challenge for the storage industry remained navigating these changes as well as trying to take advantage of some of the big trends, including cloud computing.
Read more on Data Storage Hardware