MicroScope's top stories, week ending 24 January 2014
Lenovo gets its hands on IBM's x86 server business, Cisco in cloud conflict warning, and we report from education tech showcase BETT 2014. Catch up on the biggest stories from the past week
IBM has revealed it intends splashing $1.2bn on its cloud computing infrastructure building 15 more datacentres across the globe as it looks to position itself as a major source of rented storage space.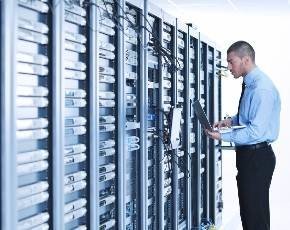 Big Blue will cut the ribbon on new datacentres in London as well as the US, Canada, Mexico, India, Japan and China with plans for more to come in Africa and the Middle East next year as it looks to take its total number of datacentres beyond the 40 number it should reach by the end of 2014.
The driving force for the expansion is to get more out of the storage rental business SoftLayer, which IBM picked up last year for $2bn, and to get the vendor in a position where it can easily provide support for the expected ramp up in enterprise cloud adoption.
Big Blue believes that the cloud services market could be worth $200bn by 2020 and will double SoftLayer's available storage capacity with the building of more datacentres.
"This global expansion is aimed at accelerating into new markets based on growing client demand for high-value cloud," IBM said in a statement.
Growing adoption of cloud services is resulting in major changes in how customers procure, purchase and consume IT, and could store up trouble for the channel, according to a report produced by Cisco Consulting Services and Intel.
Future IT departments may have to compete with the channel to 'win' internal customers
The survey of 4,000 IT decision-makers revealed that in most businesses control of planning and purchasing was shifting away from the IT department towards lines of business (LOBs) such as HR, sales or accounting.
With increasing responsibility for IT being devolved to LOBs, Cisco identified a number of changes that could overtake the IT department, with 70% predicting that the IT department will in future serve as an in-house reseller or broker of services.
This could mean, Cisco suggested, that IT departments would have to compete with the channel in order to 'win' internal customers, and said there was already evidence that IT departments were coming into conflict with third parties. Almost half of UK respondents said they had seen an increase in what IT departments term 'rogue purchasing' by LOBs in the past couple of years.
Former Colt EVP and member of the executive committee with responsibility for Pan-European enterprise, Simon Walsh, is set to join EMC in the role of chief operating officer EMEA.
Walsh joined Colt in February 2011 following a 17 year stint at Computacenter, where he rose to the post of UK managing director. He left CC in November 2010 after deciding to take his career in a different direction.
In his new role he will take charge of developing both EMC's go-to-market strategy and its workforce across the wider region.
Less than a year after it was linked with selling its low-end server business to Lenovo it appears IBM is again putting its x86 business in the shop window with Dell a suggested buyer.
Reports in the US have indicated that Big Blue is exploring a potential sale and Dell is one of those that is looking at the division, which has seen sales falling, by 18% year-on-year in the recent third quarter.
Plenty of primary and secondary schools have added tablets to the learning tools that they provide for their pupils but not many have made the investment in the infrastructure to support greater mobility.
As well as providing devices schools are also seeing the BYOD trend having an impact with both children and their parents expecting to be able to log onto wi-fi when they are on school premises.
Just eight months after turning down a Lenovo offer for its x86 server operations IBM has agreed to sell the business for $2.3bn to the Chinese vendor as it looks to focus its efforts elsewhere on cloud and big data.
Bosses at Acer are taking a 30% pay cut and the firm is writing off millions of inventory as it looks to speed up its recovery after delivering worst than expected fourth quarter results.
Michael Gove used the opening speech at this year's BETT education show to talk up the role that computing should have in schools and to call for greater engagement of the private sector to ensure students were exiting education with the right skills.
The Federation Against Software Theft (FAST) is urging customers to make this year one where they get on top of software licenses and use technology to ensure they are on the right side of the law and only paying what they need to.
Lenovo has kicked off 2014 with a refreshed channel partner programme, targeting sustained growth around SMEs and putting more emphasis on its expanding server and storage product lines.