Acer losses mount forcing salary cuts and kit write-offs
Acer's fourth quarter numbers have forced the vendor to speed up its transformation plans by writing off millions in raw materials
Bosses at Acer are taking a 30% pay cut and the firm is writing off millions of inventory as it looks to speed up its recovery after delivering worst than expected fourth quarter results.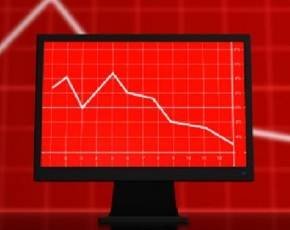 The vendor has been struggling, and coping with the soap opera of trying to get a CEO that was prepared to stick with the job, and the Q4 numbers were expected to be bad but they came in with losses that showed a 5% quarter-on-quarter decline in revenues to $2.89bn and operating losses of $274.39m.
Preliminary figures for the fiscal year indicate a 16.2% decline in revenues year-on-year to $12.03bn and a post-tax loss of $687.11m.
To try and get things back on track Acer will write off $44m worth of raw materials inventory and senior executives have voluntarily taken a 30% pay cuts that come into force this month, "to share responsibility".
The firm aims to go forward improving its production planning and inventory control and it restated that it had made mistakes in the past by putting too many hopes on certain products.
"Acer acknowledges missteps in the past on resource allocation, and the over expectation of ultrabooks and notebooks with touch panel. Although the products were leading in design they did not accurately fulfill market needs," the firm stated.
Acer's current CEO Jason Chen, who was appointed last month to replace JT Wang, held his first press conference at the start of the week where he failed to provide too much detail about future strategy but did admit that it had got things wrong in the past with its decision to back product segments that failed to deliver.