IBM ploughs $1.2bn into cloud data centres
IBM has revealed plans to spend $1.2bn on building 15 new data centres to increase the capacity it can provide customers looking for cloud computing storage
IBM has revealed it intends splashing $1.2bn on its cloud computing infrastructure building 15 more data centres across the globe as it looks to position itself as a major source of rented storage space.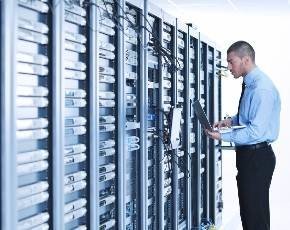 Big Blue will cut the ribbon on new data centres in London as well as the US, Canada, Mexico, India, Japan and China with plans for more to come in Africa and the Middle East next year as it looks to take its total number of data centres beyond the 40 number it should reach by the end of 2014.
The driving force for the expansion is to get more out of the storage rental business SoftLayer, which IBM picked up last year for $2bn, and to get the vendor in a position where it can easily provide support for the expected ramp up in enterprise cloud adoption.
Big Blue believes that the cloud services market could be worth $200bn by 2020 and will double SoftLayer's available storage capacity with the building of more data centres.
"This global expansion is aimed at accelerating into new markets based on growing client demand for high-value cloud," IBM said in a statement.