Comstor expands CA relationship with monitoring software
Comstor resellers to get access to CA Technologies' IT monitoring software after expanding US relationship into Europe
Comstor resellers in the UK are to get access to CA Technologies' IT monitoring software after the distie expanded an existing North American relationship to UK shores.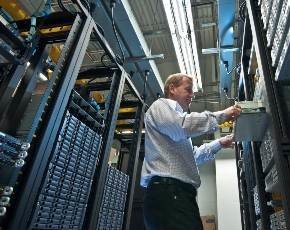 The addition of CA to the Westcon-owned distributor's portfolio will expand its presence in the datacentre market, according to Comstor.
Partners will be able to access CA's Nimsoft Monitor, which monitors quality-of-service delivery by the IT environment, covering servers, applications, networks, databases, storage, both private and public cloud, and response times.
"[This] gives customers the unified, easy-to-implement and easy-to-use solution they need to effectively monitor increasingly complex and converged IT infrastructures," explained CA EMEA VP of partner sales, Andrea Dossena.
Comstor EMEA EVP, Andreas Dohmen, added: "With a value proposition based on converged management, CA Technologies is one of the top vendors in the datacentre space.
"It's a natural progression to anchor our portfolio with this foundational monitoring technology," he said.