MicroScope's top stories, week ending 20 September 2013
HP UK boss Wilson heads Down Under, Advanced rides to rescue of 2e2 public sector customer, and Outsourcery strikes Ingram Micro deal. Catch up on the biggest channel news stories from the past week
Hewlett-Packard has started the search for a UK managing director after it was announced that the current incumbent was heading down under to run the vendor's operations in the South Pacific.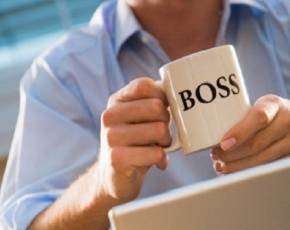 Nick Wilson had been UK managing director since August 2009, coming into the vendor from a stint running CSC's Northern region unit, and from November will be based in Australia running the operations in that part of the world.
HP has a history of shipping its UK managing director's off to different parts of the world with Wilson coming in back in 2009 to replace Stephen Gill who was heading off to run the vendor's operations in Korea.
HP has yet to announce a replacement for Wilson but has a few weeks before he heads off to start in the South Pacific post on 1 November.
A statement from HP confirmed his departure and praised Wilson's four years of UK leadership: "Under his watch, HP in the UK has retained its number one market position, taken great steps to open its supply chain to small business and championed ICT in education."
Business applications and services specialist Advanced Business Solutions – part of the Advanced Computer Software Group – has revealed details of a last minute project rescue bid it performed for Moray Council in Scotland, following the administration of 2e2 in January 2013.
The contract was worth approximately £300,000 per annum
Moray Council had been in the process of bringing its finance management system – Advanced's e5 management package – back in-house in order to slim down its running costs in the wake of the public sector cuts.
A Freedom of Information request lodged with Moray Council in 2012 reveals the contract was signed in 2008 and would have expired in July 2013. It was worth approximately £300,000 to 2e2 per annum.
However according to Moray Council documents the decision to go in-house – taken in late 2012 – was expected to save it £1.85m, had it decided to renew the managed services contract for five more years.
Cloud specialist Outsourcery has struck a strategic partnership with Ingram Micro to give the distributor the chance to offer hosted solutions to its partner and reseller networks.
Outsourcery will also get the chance to seal contracts directly with resellers looking to sell its cloud-based unified comms solution based on Microsoft Lync.
Piers Linney, Co-CEO at Outsourcery, said that it was a privilege to be trusted with Ingram's reseller network and it had always been a company that took and hands-on approach and would do so under the partnership.
Value added distributor Exclusive Networks has been showing off financial results for the first half of 2013, posting a 20% year-on-year jump in sales to €150m (£126.3m).
The results, which are above expectation for both profits – which Exclusive did not reveal – and sales, and set the firm on track to hit its 2013 revenue target of €334m.
Tech Data has been served with a 10-Q Notice of Deficiency by the NASDAQ stock exchange, stating it is not in compliance with Listing Rules having not filed a Form 10-Q relating to its second quarter results for the three months to 31 July.
The distributor is currently in the midst of a major restatement of its financial position, after discovering accounting irregularities at its UK subsidiary, Computer 2000, in March.
British cloud services firm Aorta Cloud is in the process of pulling together funding for a rescue package for customers left high and dry by the apparent collapse of US cloud storage services provider Nirvanix.
Oki has shuffled its senior management teams across Europe announcing a change in the leadership in the UK and Ireland as well as France, Italy and its central and eastern regions.
TechTarget's Channel IT Priorities 2013 research into channel IT priorities shows a world in transition, with managed services and cloud becoming increasingly important. Amro Gebreel reports.
Micro-P continues to do its bit to try to ensure that the next generation of IT professionals is coming through the workforce after it recruited eleven graduates as part of its recently launched programme to help support young people.
F-Secure has recruited a former Acronis channel manager to head its corporate sales efforts in UK and Ireland just a couple of weeks before it launches a fresh reseller strategy next month.
SAP has expanded the range of big data weapons in its arsenal after signing a redistribution agreement with Intel and open source experts Hortonworks to resell and support their Hadoop solutions alongside its SAP HANA platform.