RSA reduces direct sales, hands new product to channel
RSA reveals a number of products, including some that it previously sold direct, are now to be sold through the channel, and says it is working on the integration of the newly-acquired Aveksa lines
RSA, EMC's security unit, has added a number of newly-launched products and solutions that it previously sold direct to its channel scheme, and revealed that it hopes to start offering identity management solutions from Aveksa through resellers by the end of the year.
Among the new products now available through the SecurWorld programme are the Silver Tail intelligence and behavioural analysis platform, ECAT malware detection tool, and Authentication Manager 8.0.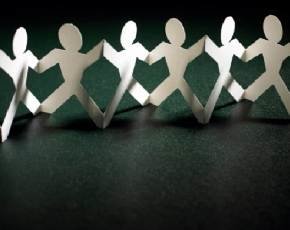 Additionally, RSA Identity Protection and Verification (IPV) is now to be offered through partners, having previously been sold direct.
RSA EMEA channel sales director, Steve Wheeler, said that the firm's IPV solutions had largely been sold direct before, as they were pitched towards large enterprise customers and financial houses, with various SLAs and liabilities that rendered it – in RSA's view – unsuitable for most partners. RSA has now eliminated these sticking points, said Wheeler.
"We also found that more enterprise customers are looking at different types of authentication," he added, "so IPV now fits the channel model much better."
Wheeler said that the firm was now doing 80% of its business through partners, and as a result of this growth it has also rolled out a number of enhancements to its SecurWorld programme.
These include the distillation of RSA's existing product specialisms into four new categories, authentication; analytics; governance, risk and compliance; and IPV, as well as a massive increase in the training and demo options it offers to partners.
In addition, Wheeler revealed, RSA has added new partner managers and expanded its inside sales demand gen team with new hires in both the UK and Ireland.
It has also eased up on its partner compliance requirements, upping the amount of time between assessments and renewals from six to 12 months. This, said Wheeler, reflected growing levels of expertise among RSA partners which meant the channel needed less overt hand-holding.
Mick Ebsworth, information security consulting practice director at RSA partner Integralis, said his customers were becoming more demanding when it came to their security buying habits, and the changes RSA was making would help him meet these higher expectations.
"There is a big charge around total cost of ownership and price, and being able to consolidate solutions…. People want to know if they've deployed the right tools. Therefore how we work with organisations like RSA is critical," he said.
---
Image credit: Creatas
Read more on Identity Management Solutions and Services