Kaspersky reveals London plans as UK boss starts
Security specialist Kasperksy Labs is heading to London with plans to open on office in the capital next month
On the day its UK managing director starts work Kaspersky Lab has revealed plans to open a London office next month that will act as a European hub to enable it to provide support to both UK and continental customers from the capital.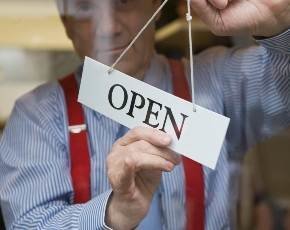 The firm has long-term plans to leave its current Oxfordshire base in Abingdon, but for now will run the two offices in parallel and the London hub will provide space for 100 staff and is the first major announcement that comes under the reign of Kirill Slavin, who started today as UK managing director.
Slavin came on board to replace Malcolm Tuck, who has moved to a European role as director of strategic alliances, and has a background in the industry that includes strong associations with the finance sector.
"Kirill brings to the company over twenty years of experience in strategy, finance and operations from globally renowned organisations, and I am confident he will be able translate these into further success for the UK business. A flagship office in the thick of the business centre of London, together with these new appointments, will bring us closer to our customers, and our goals," said Alexander Moiseev, European managing director at Kaspersky.
Moiseev added that the plan to wind down Abingdon would take a couple of years with the sales and marketing teams to first to move to London before others make a similar move and it would support staff in the transition but it would be business as usual for partners and customers.
Read more on Threat Management Solutions and Services