Violin sets out bold channel strategy in IPO proposal
Flash storage specialist Violin has revealed it is looking for channel expansion as it lays out a proposal for an IPO for later this year
Flash storage specialist Violin Memory has revealed it intends to bolster its channel activities across Europe as part of a future strategy that has been revealed to potential investors looking to back its proposed IPO.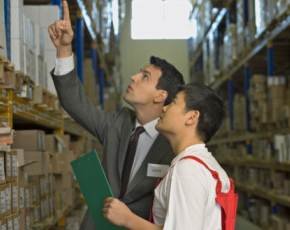 The vendor has filed for a $172.5m IPO to gain a listing on the New York Stock Exchange as it looks to secure its next stage of growth having so far raised millions through venture funding, which has so far provided $268m for the storage start-up which has seen its revenues grow strongly in the last few quarters.
The vendor stated that the number of shares to be sold and the price is yet to be determined but in an SEC filing it outlines the growth its managed to deliver in the last three years. although net losses also topped $109.1m in the 2013 fiscal year.
"As of July 31, 2013, we believe our persistent memory-based storage solutions have been implemented by more than 250 enterprises in diverse end markets, including financial services, Internet, government, media and entertainment and telecommunications. We primarily sell our products and services through our direct sales force and global network of over 100 resellers to provide a high level of end-customer engagement," the vendor stated.
It added that one of the key planks of the strategy going forward is to widen its channel activities to provide it with more of a chance to expand internationally: "We intend to leverage and expand our relationships with resellers to more effectively penetrate existing and new markets. Additionally, we intend to continue to grow our operations in Europe and Asia, and invest in our direct sales teams and network of resellers in international markets to further expand our geographic reach."
Earlier this month, the vendor unveiled storage sales and channel management veteran Vince Blackall as its new vice president of EMEA channels with a remit toboost its reseller activities in this country as well as Europe.